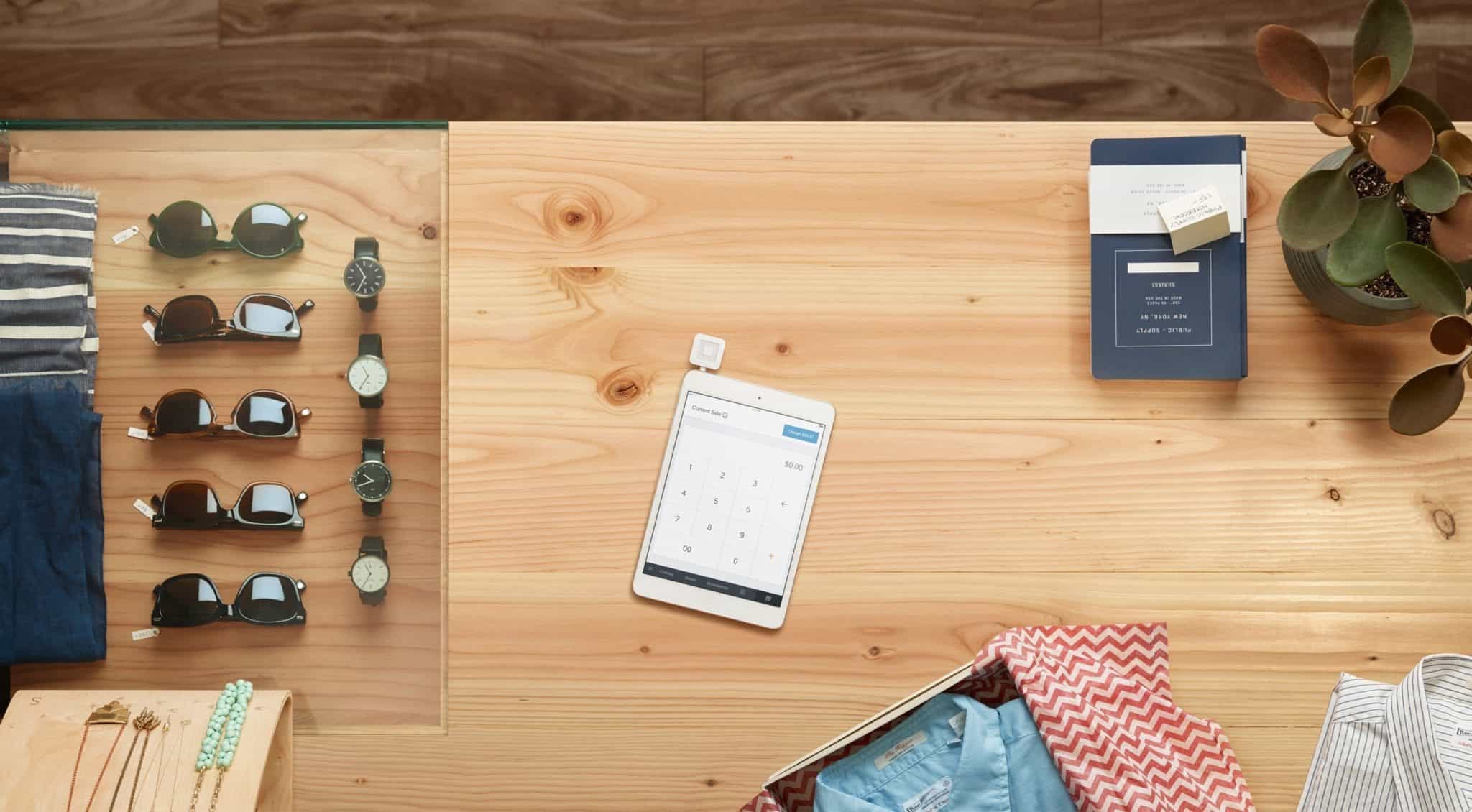 Square has long been synonymous with low-cost credit card processing, and the free Square reader included with each account has been a strong incentive for budding entrepreneurs to sign up.
However, there have been a lot of changes in recent years in credit card processing technology, and the free Square reader may no longer be a good choice for businesses looking for a mobile payments solution — or simply trying to avoid the expense of a dedicated countertop credit card terminal.
In this article, we'll review the current options available for merchants who need a way to accept in-person credit and debit card payments using their Square account. We'll also explain why the free Square reader for magstripe shouldn't be your primary method of accepting payments. Finally, we'll show you where you can obtain Square credit card readers and how much you should expect to pay for them.
Square Card Readers: Get To Know Your Options
When Square first launched in 2009, the free magstripe reader "dongle" that came with your account was your only option for swiping credit or debit cards. Today, however, merchants have a variety of card readers and terminals to choose from. For the purposes of this article, we'll confine our discussion to only those devices that have a mobile payments capability.
Where To Buy Your Free Square Reader
Are you intrigued by the offer of a free Square card reader? If so, you might wonder where to get your free Square reader. As you might have guessed, it's easiest to get your free swiper directly from Square when you sign up for an account. If you're in a hurry, you can also purchase the Square reader through an approved vendor and get a credit from Square.
How To Get A Free Square Reader From Square Directly
Getting a free Square reader is very easy, as long as you don't mind waiting a few days for it to be delivered through the mail. Here are step-by-step instructions to get your card reader:
Step 1 — Create A Square Account: Creating a Square account is very easy. Simply go to Square's website, hit the "Get Started" button, and the process begins when you enter your email.
Step 2 — Create A Password: All you need to open an account is to enter your email address and create a password. At this step, you also agree to Square's e-sign consent, terms, and privacy policy.
Step 3 — Answer Questions About Your Business: Next, Square asks you a few more questions about your business, including how you plan to take payments (e.g., online, invoices, brick-and-mortar, etc.). Don't fret about this step too much, as you'll still have access to all of the features that enable you to do these things with your Square account.
Step 4 — Verify Your Identity: Square does not perform a credit check, but you'll need to provide your address so that Square can verify who you are. It only takes a few moments for Square to confirm you're a real person. Then you're ready to choose your Square reader!
Step 5 — Choose Your Square Reader: If you're here for the free Square Reader, then go ahead and select the model with either the headset jack or the Lightning connector. As mentioned above, we encourage you to consider purchasing the Contactless and Chip Reader (which also comes with a magstripe reader) if your business sells higher-ticket items so that you're better protected against fraudulent transactions.
Step 6 — Connect Your Square Reader For The First Time: Using the reader for the first time is easy. You simply plug it in, open the Square POS app on your device, log into your Square account, and you're ready to make a sale. When it's time to swipe, use a swift, smooth motion as you pull the card straight through. That's all there is to it! You can email your customer a receipt and simultaneously build an email list that Square stores for you while you're at it.
Our article, Everything You Need To Know About Setting Up Your Free Square Account, provides a lot of insight for those who want the process to be completely demystified from start to finish.
Other Places To Buy A Square Card Reader
If you're a new Square seller and purchase a reader from a participating retailer, you'll get a $10 redemption code. After you redeem the code with Square, they'll credit your linked bank account. Where do you find a participating retailer? You can plug your zip code into Square's map and see what comes up. For US-based merchants, options include Target, Best Buy, Walmart, CVS, Office Depot, and Staples.
Square provides a 30-day risk-free return on hardware purchased in the Square Shop. If you do end up purchasing from another retailer, you'll need to check with the store's return policies. Square provides a six-month limited warranty on the reader, but you need to keep the box, cords, receipt, or packing slip.
Some of you may be wondering if you can purchase a Square reader used or even borrow one from a friend. And the answer to that question is yes! Square readers don't hold any account data, so you can absolutely swipe with a used reader. However, the warranty only applies to the original purchaser.
Do You Need A Promo Code To Get A Free Square Reader?
Square offers a free Square reader promo code if you purchase from a participating retailer. It isn't so much of a promo coupon code as it is an account credit. You'll need to pay for the reader, and then Square credits your linked bank account $10. You shouldn't be paying more than $10, but we have seen some readers on sale.
If you're purchasing the reader direction from Square, you do not need a Square reader promo code because the magstripe reader is free to all new Square sellers.
Can't Afford A Square Chip Card Reader Right Now? Consider Financing
If you see a reader that is better suited for your shop, but you don't have the funds upfront, Square offers in-house financing for any order that's $49-$10,000. You can choose the financing option during checkout and see how much your business would pay if you choose three, six, or twelve months or spread payments over two years. We think this is a good option, with a rate that is probably better than financing on a credit card.
Can Your Business Get By With Just A Free Square Reader?
The free Square reader is admittedly a great offer, but don't let the free deal sway you without digging into the overall processing costs, features, and, ultimately, what you'll need over the long term to grow your business. Check out our full Square review to find out how we rate Square and what pros and cons to watch out for with this option.
Businesses that have higher-ticket sales should avoid using the Square free reader, except as a backup means of processing a transaction. We strongly suggest that businesses with higher risks of chargebacks and higher ticket prices go for an EMV-compliant reader, such as the Square Contactless + Chip Reader, so that you can get better protection from fraud and chargebacks. Although the Square Terminal is more expensive, it allows you to print paper receipts and integrates with other devices, such as a cash drawer or the Square Point of Sale system.
Low-volume, smaller-ticket businesses and those that only occasionally need to accept a credit/debit card payment are less likely to have any issues with the magstripe reader. However, we strongly suggest upgrading to the EMV chip reader to future-proof your payments setup and protect you from fraud. Overall, the free reader and the robust features that Square offers make them an excellent value for lower-volume small businesses.
To learn more about Square and the many features it offers, check out the following articles:
The Complete Guide To Choosing Square POS Credit Card Readers & Cash Register Bundles
How Much Does Square Cost For Payment Processing & Software?
Is Square Right For Your Business?
How To Use The Square Website Builder To Set Up Your Online Store
Common Questions About Square's Free Credit Card Reader