This article aims to provide a detailed guideline on how to get voice changer PS4 to enhance your gaming experience. Stick to reading and find out.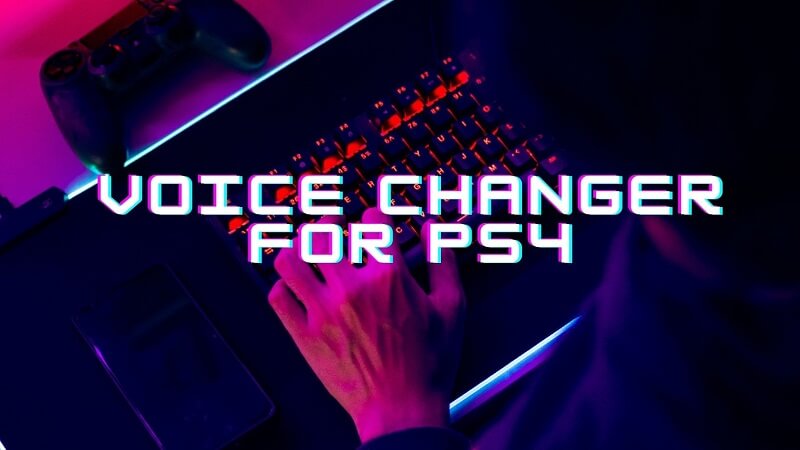 Part 1: 3 Powerful Voice Changers for PS4
Recently, the ps4 has a new way of playing, that is, using a voice changer on the ps4, because it is really very interesting, so more and more people are trying it out. Let us discuss how do you get a voice changer on PS4 and use them to prank your friends or teammates.
1. MagicMic PS4 Voice Changer
MagicMic PS4 Voice Changer is a real-time voice changer which means you can change your voices instantly. It not only can apply to the game. Moreover, it's also a suitable voice changer for many platforms like PS4,Discord, Skype, Zoom, Overwatch, Steam, PUBG, Second Life, Twitch, Xsplit, Streamlabs, etc.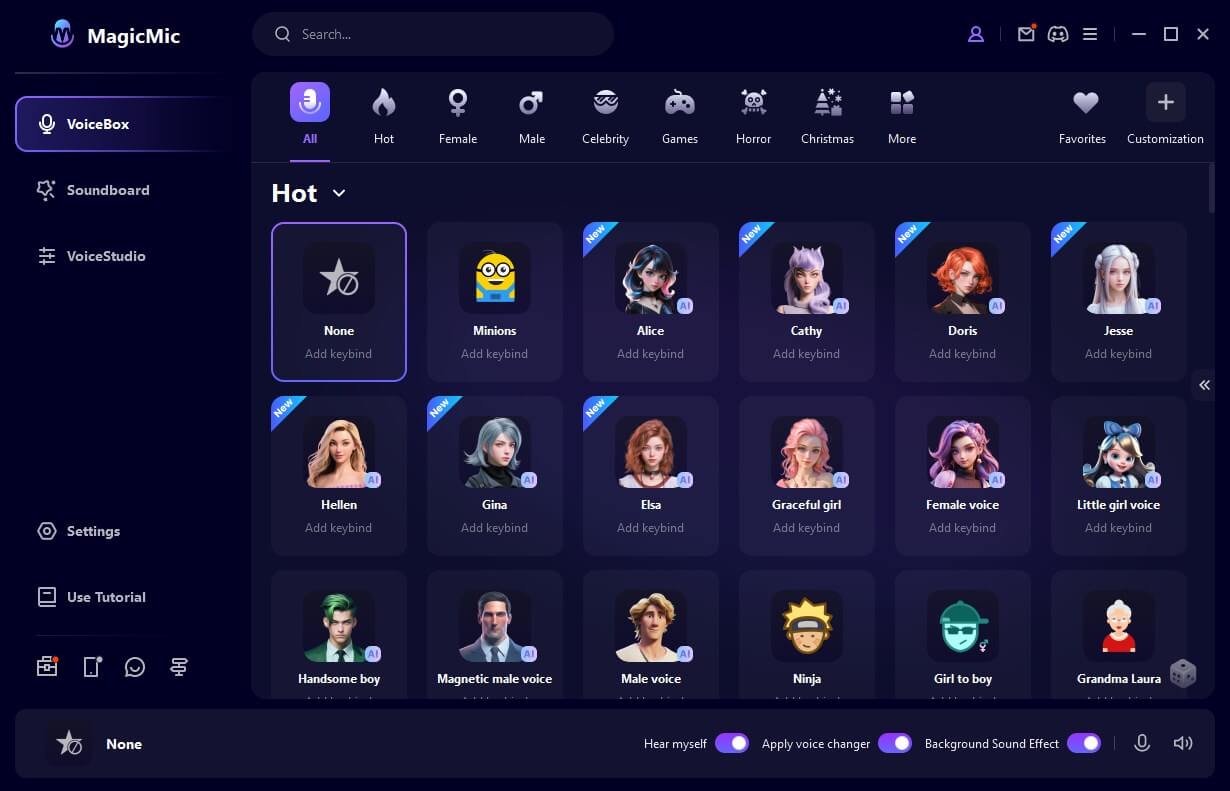 2. Voicemod Voice Changer PS4
VoiceMod voice changer comes with all the stellar features that make it a top-ranked voice changer for PS4. With just a few clicks, users can add real-time voice changing and custom voice effects to a wide range of games and programs.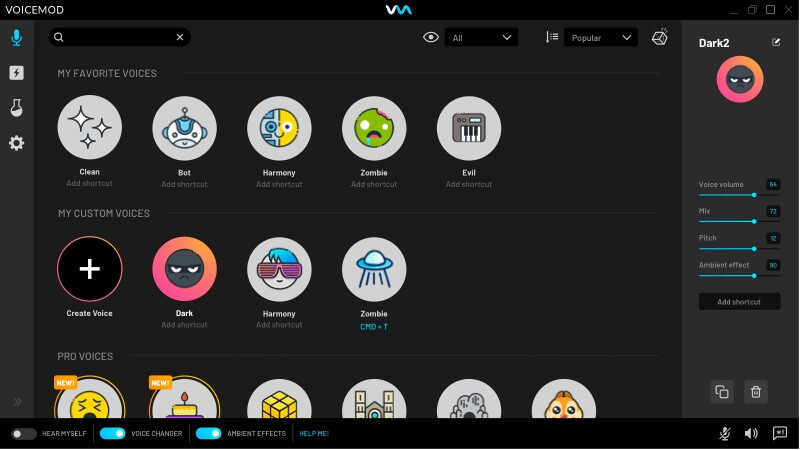 3. Clownfish Voice Changer for PS4
Another popular voice changer for PS4 that makes it exceptionally easy to alter your voice on PS4.It is free and provides you 14 voice changing effects to make fun. But for a joy chaser,the quantity of the voices is limited.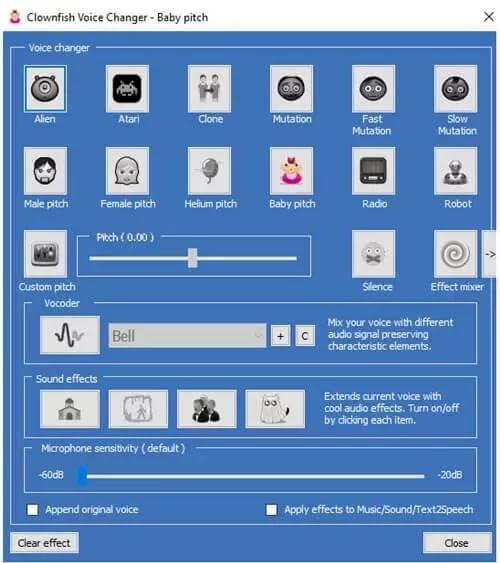 Part 2: How to Use Voice Changer for PS4
The PlayStation 4 (PS4) is a home video game console developed by Sony Computer Entertainment. A console of the eighth generation, it competes with Microsoft's Xbox One and Nintendo's Wii U and Switch.
If you want to try a new way to use voice changer for ps4, then please follow the steps below.
Step 1: Go to your PS5 or PS4 System settings> Remote Play> Enable Remote Play.
Step 2: Download a real-time voice changer from their offical website as we mentioned above, install it on your PC, and open it.
Step 3: Go to your PS5 or PS4 System settings> Remote Play> Enable Remote Play.
Step 4: In the voice changer setting interface,select your microphone headphones as input and output device.
Step 5: Turn on "Voice Changer"and "Hear myself" at the buttom of voice changer windows.Then choose voice and sound effects to check the effect.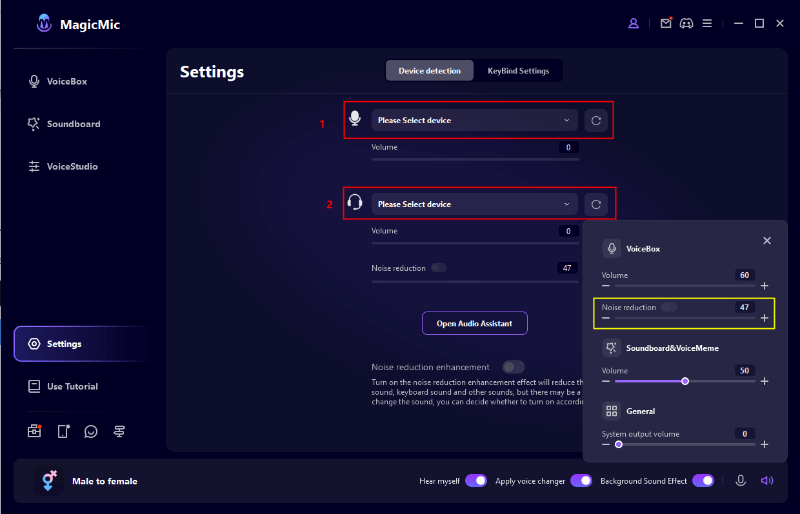 Step 6: Go to your PC and open your main System settings> Sounds and select voice changer virtual audio device as your Default Microphone.
Step 7: Ater that,go to Playstation website and download Remote Play App, sign in and connect to your PS5 or PS4.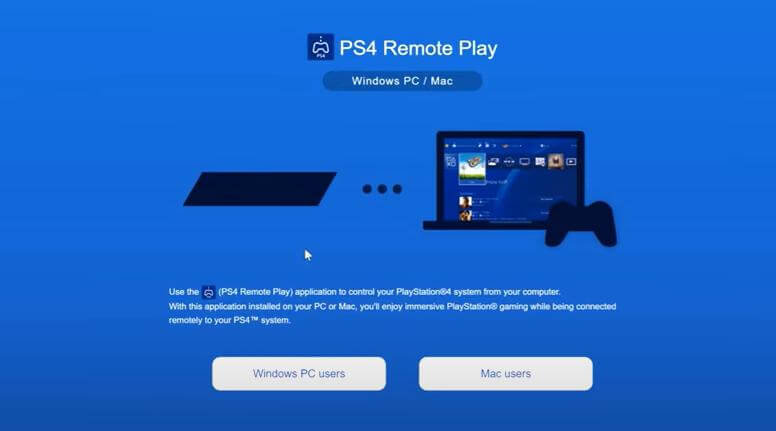 Bonus Tip – 5 Popular Voice Changer Gaming Headset for PS4
Below are the 5 most sought-after voice changer headsets for PS4 that you can use in 2022.
1. Turtle Bleach Elite Audio Controller
Priced at $148.45, this powerful headset provides remarkable microphone and chat controls that work in tandem to boost your gaming experience. These headsets work perfectly well with the original PS4 console and helps you hear high-quality sound with minimum background noise.
Users can adjust the mic monitor levels and outbound mic boost and reduce background noise. Overall, it's a headset worth buying.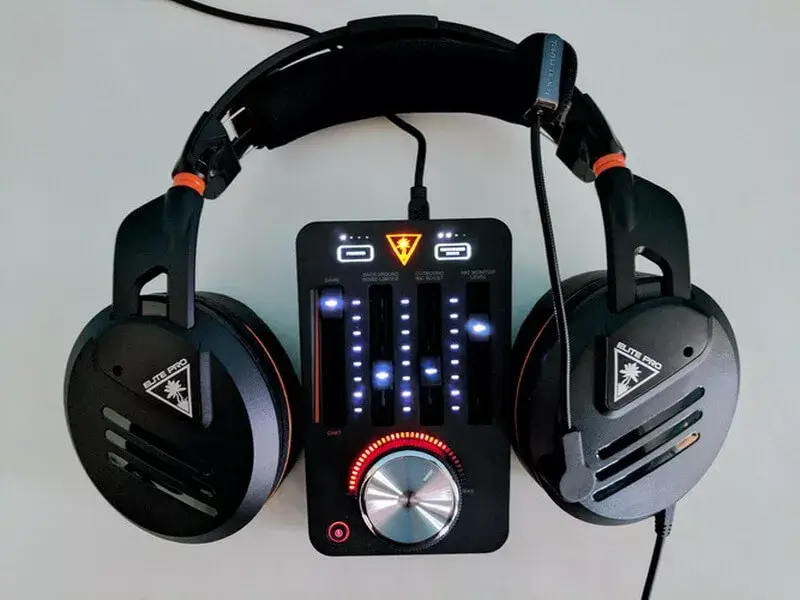 2. Creative Sound Blaster World of Warcraft
When it comes to creating unprecedented levels of audio realism, the Creative Sound Blaster sets itself apart. It is developed by Sound Blaster and offers an intuitive way to customize interchangeable headset lenses.
Plus, you can access volume, mute, and other connection controls instantly while playing games. Thanks to its advanced THX TruStudio PC sound technologies, you're guaranteed to have powerful audio without background noise.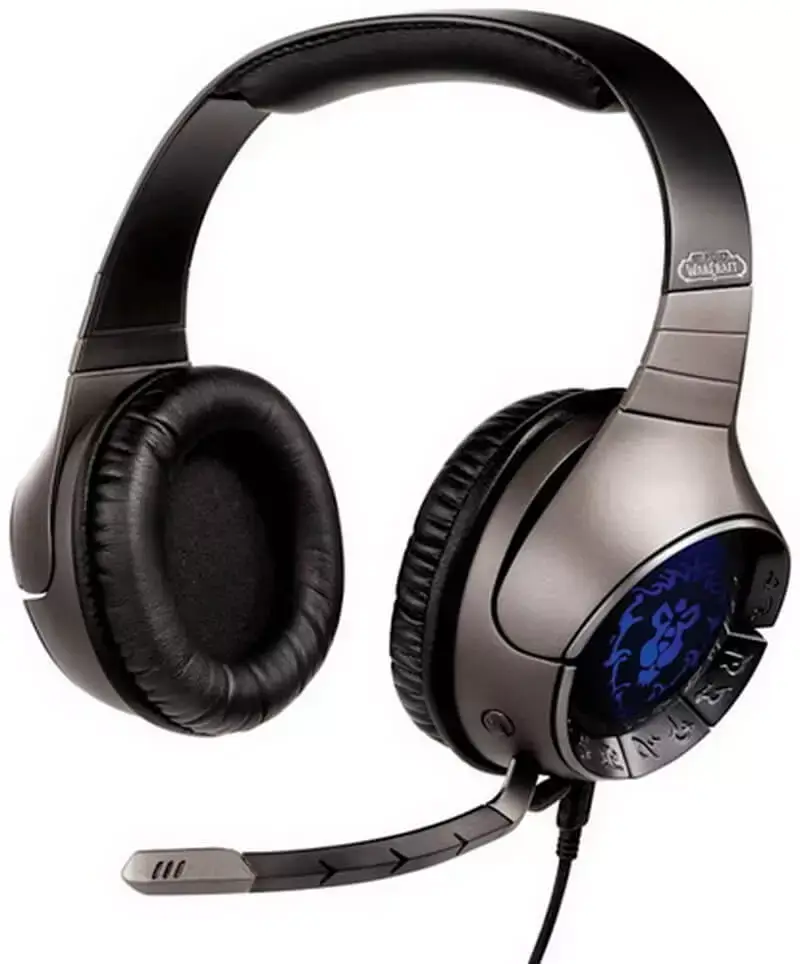 3. Gaming Headset with Mic Headlight
Another highly popular PS4 headset that brings vivid and clear gaming sound for users. It comes with 3 built-in chips and 3D audio having LED lights designed on the ear cups to highlight the game atmosphere.
Its closed ear cups design reduces the background noise to a minimum, allowing you to concentrate on games without getting distracted. This headset is compatible with all PlayStations, tablets, laptops, and so on.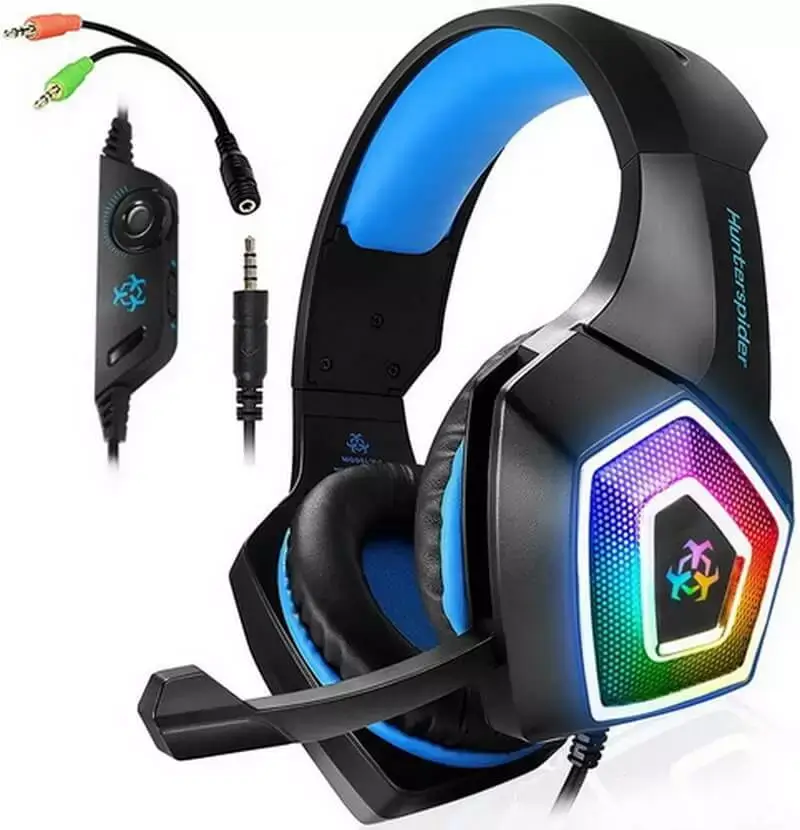 4. Voice Changer Gaming Headset
This powerful voice changer headset has 3 advanced chips that provide stable and high-quality sound to the gamers. The highlighted feature of this gaming headset is tons of voice-changing themes it offers including a robot, child, female, monster, etc. The developers made sure that its sound card can be separated and combined.
Its small size makes it an ideal option for both indoor and outdoor purposes.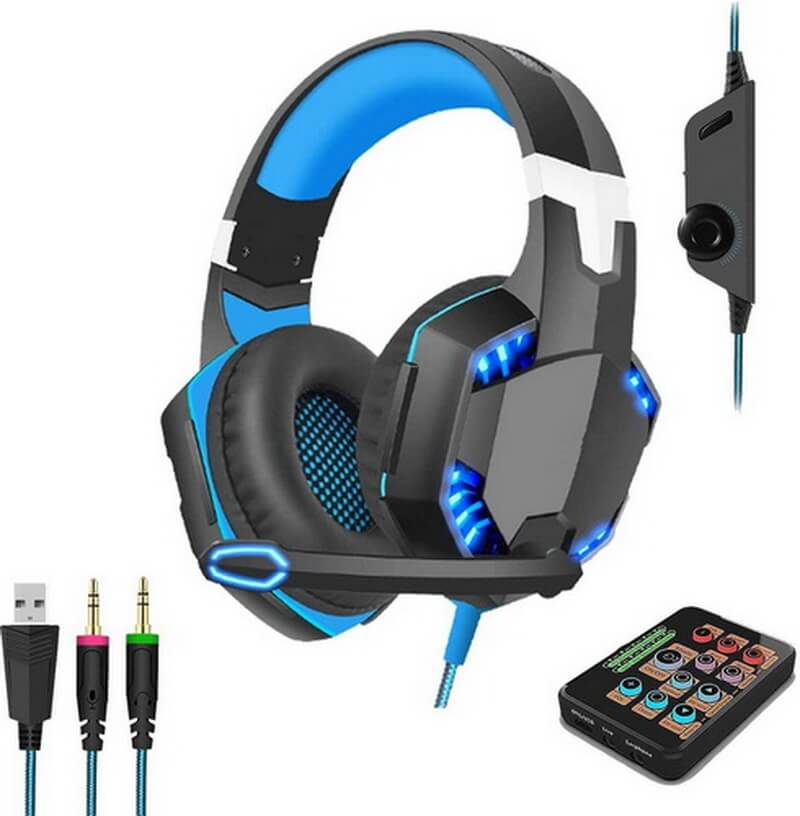 5. Logitech Headset
A pro gaming headset designed specifically to enhance your gaming experience. It offers a range of real-time voice filters that reduce background noise as well as add compression to audio. With this headset, you'll get a consistent, high-quality voice and it ensures your voice gets richer and more professional.
It comes with three different headband pads to give good adjustability, making it a perfect choice for every user.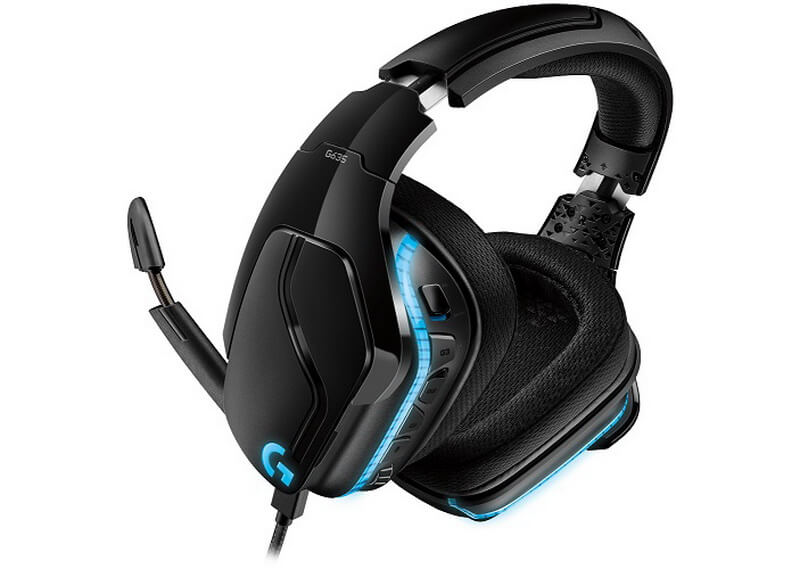 Conclusion
To wrap it up, this article outlined a step-by-step guide on how do you use a voice changer on PS4. All the tools discussed in the guide are tested and tried and can help you use voice changer for ps4. What's more, we also walked you through the most efficient and user-friendly headsets for PS4 in 2022.
So my choice is MagicMic voice changer for ps4,leave me your choice on comment and talk with me.