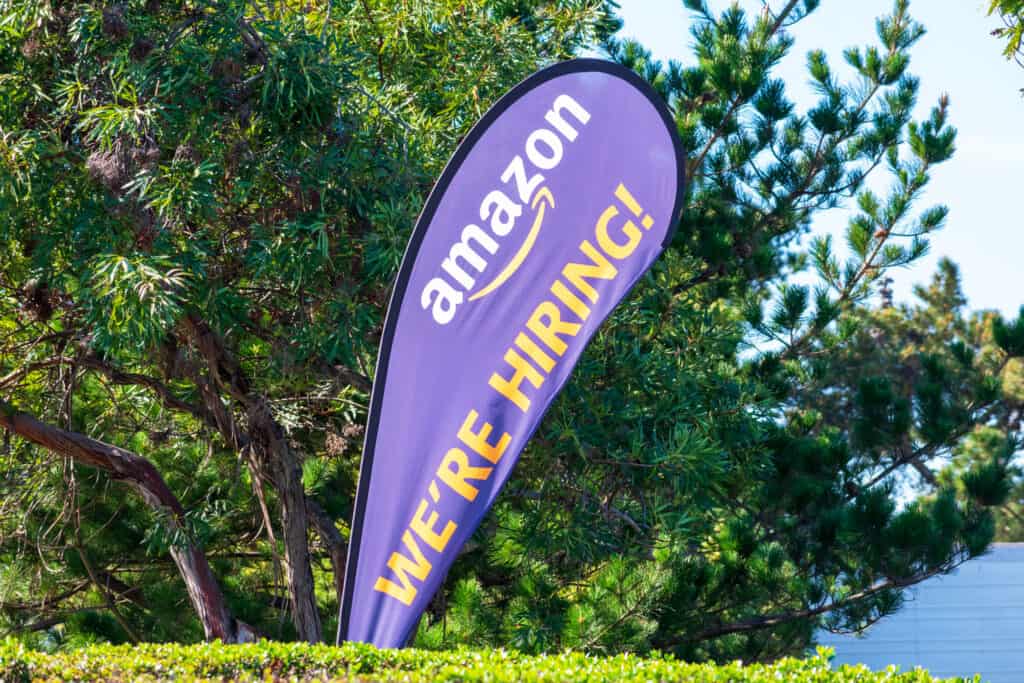 Amazon announced plans to hire over 150,000 workers in October 2022 along with a $3,000 sign-on bonus to be awarded in some sites.
This information was disbursed through news outlets as well as the Amazon A to Z app – which is a work management app used by Amazon hourly employees.
Who is Eligible?
This bonus offer is only available for new or returning associates. Senior employees – L4 and above – are also eligible for sign-on bonuses (which are much higher than those for T1 associates).
Employees already working at Amazon are not entitled to the bonus, unfortunately.
Why is Amazon Giving Sign-on Bonuses?
Amazon has been struggling with labor shortages in its supply chain operations. The bonuses are a way to attract both new and former employees.
There is a lot of competition for workers in the job market and businesses, both large and small, are paying a premium to attract employees.
A lot of service industry businesses such as restaurants have been losing their workforce to both Amazon and other supply chain companies that offer more competitive wages.
With peak season approaching (Thanksgiving to January), Amazon wants to ensure that they have enough workers to meet demand.
December is usually one of the busiest months at Amazon facilities, with many workers being forced to work overtime – a policy referred to as Mandatory Extra Time (MET).
Details of the Bonus
The bonus pay ranges from $1000 up to $3000 in most cases. However, some locations are offering as much as $5000 for T1 associates.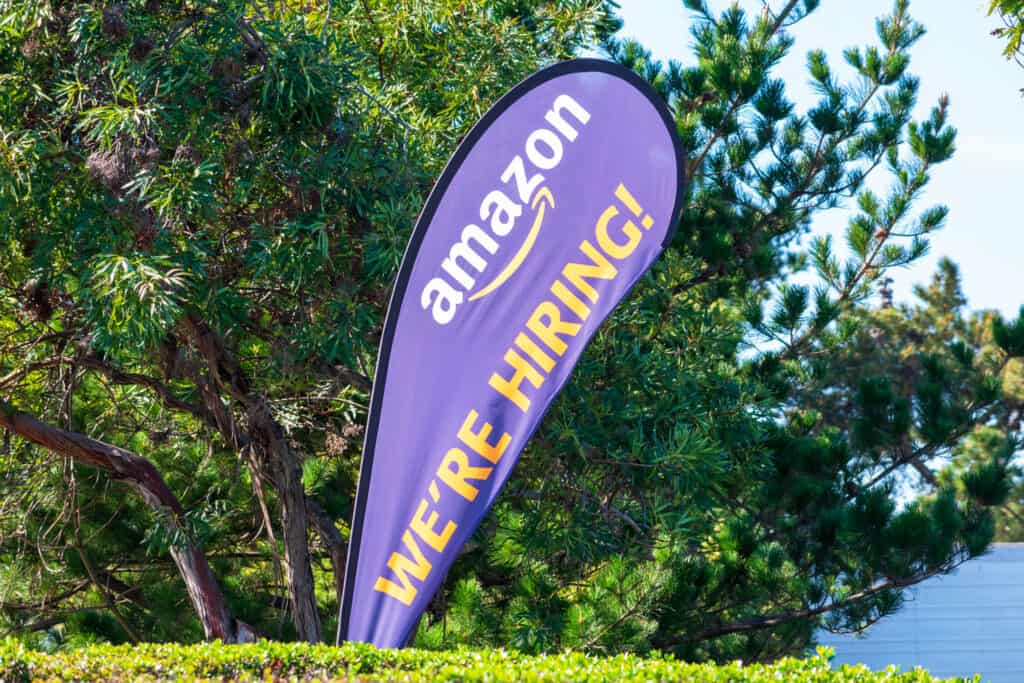 For former Amazon associates, notifications were sent out via email announcing the sign-on bonus opportunities.
Not all Amazon facilities are participating in this program; some facilities have not announced any sign-on bonuses for a long time.
Sign-on Bonus for Higher Positions
For L4+ employees such as area managers, sign-on bonuses work a bit differently. In many locations, the bonus is around $5000 and upwards in the first year and $2000+ in the second year.
Bonuses are paid out in lump sum for the first year (Year 1) on the first paycheck. In the second year (Year 2), they are paid out in installments.
Unlike bonuses for entry-level employees, L4+ employees have to pay back the bonus if they quit too early, i.e., in case they quit before the end of the first year of employment and have received the Year 1 bonus or they quit before the end of the second year and have received the Year 2 bonus.
If you can't pay back the whole amount at once, you can arrange to have a repayment plan with the company.
Taxes
Sign-on bonuses are subject to federal and state taxes which will depend on where you fall in the tax bracket.
Bonuses are taxed higher than your regular pay. For example in California, they are taxed at almost 50%.
Payout Installments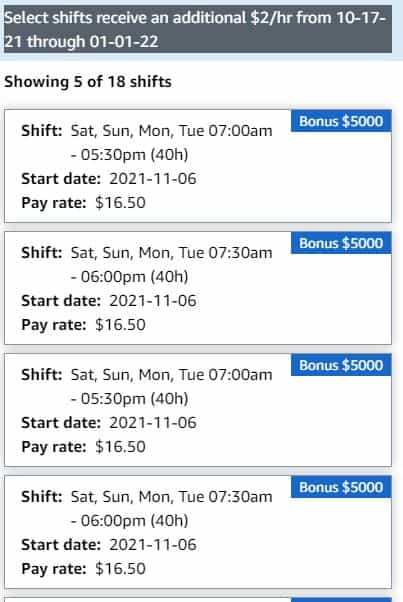 The bonuses are not paid out at once (as a lump sum) for T1 associates but are distributed over weeks and months. This is most likely to prevent associates from quitting immediately after getting the bonus.
For locations paying a $3000 bonus, the funds are distributed as follows:
$1000 after 30 days
$2000 after 180 days.
For some locations paying $2000 in sign-on bonuses, the funds are distributed as follows:
$500 after first week
$500 after 30 days
$1000 after 90 days from start date
For locations paying $1000, the payout is as follows:
$500 after a month
$500 after 90 days from start date
These are just the common payout schedules. They might be different from the examples shown in some locations.
How the Sign-on Bonus Works
Can you quit and rejoin Amazon to get the bonus? There are plenty of rehires who have gotten the bonus after going back to Amazon.
Keep in mind that you might not be immediately eligible for rehire after resigning from Amazon. It can take up to a year before you get hired back in some cases.
Changing your shift schedule and start date may be grounds for losing the bonus. This is because in many cases, the bonus and bonus amount are contingent on the shift hours and hire date.
The bonus amount may be different depending on your schedule. For example, in some locations, night shift workers get $3000 and morning shift associates get $1000. Be sure to check the shift you are applying for and the corresponding bonus amount.
Transfer associates – those moving from one facility to another – are not eligible for the bonus.
What if you never got your bonus? If you applied while the bonus offer was still ongoing but haven't gotten your bonus after the payout date has passed, reach out to your local HR office or call the employee resource center (ERC). You can find the ERC number at the bottom of the A to Z app.
The bonus doesn't always drop immediately after the 90 or 180 days. It can take up to a week longer.
Other Bonuses
Some Amazon facilities also have a referral bonus where associates can get paid as much as $500 for referring someone to the job. Referred candidates must put down the referee's details (i.e. their Amazon login username) during the application process.
For the referee to get the bonus payout, the new hire must have worked at Amazon for at least 60 days in most cases.
In some countries such as the UK, Amazon is giving out a weekly attendance bonus of £50 to £100. The requirements for the bonus are showing up on time and having perfect attendance.
Other Companies Offering Sign-on Bonus
Due to increased competition from Amazon, other companies with warehouse operations are also offering sign-on bonuses for new warehouse employees.
If you are interested in checking out alternatives to Amazon, here is a curated list of warehouse jobs that have sign-on bonuses.