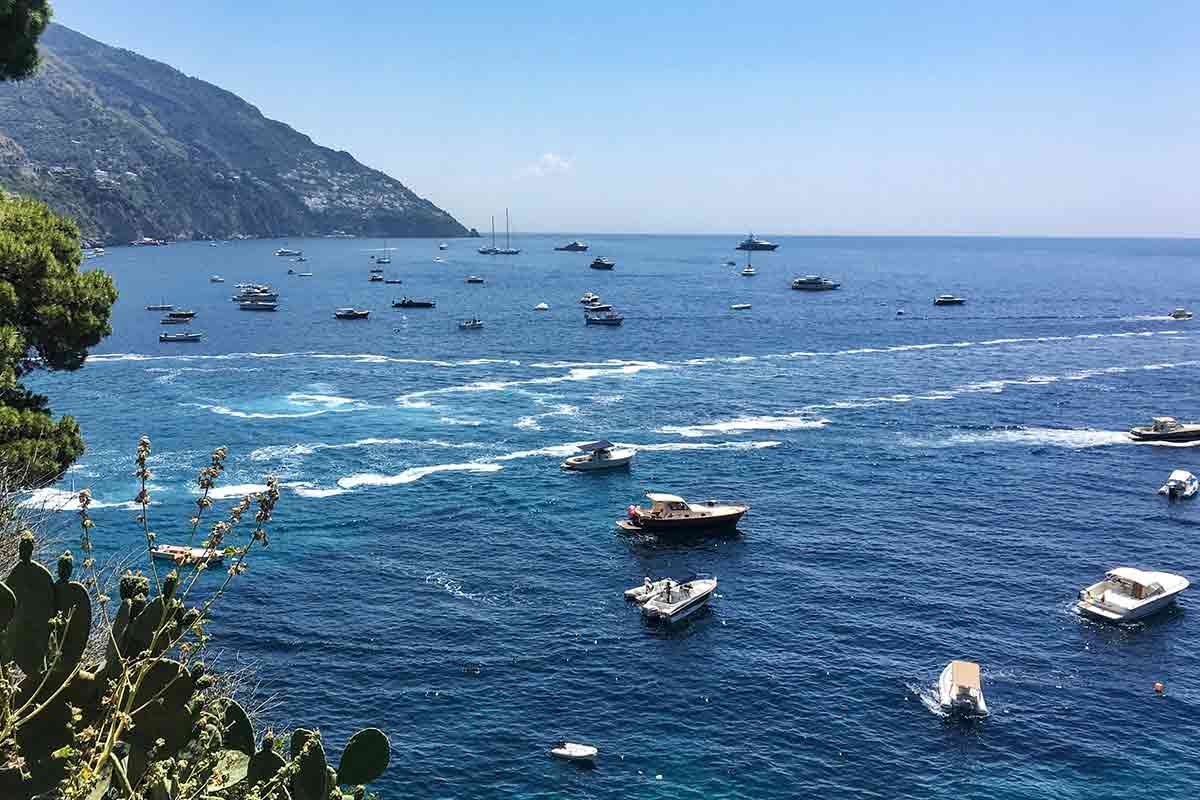 Welcome to this guide on how to get from Rome to Positano!
Positano is the one of the most famous towns based on the Amalfi Coast and the first one you come across when arriving from the north of the region, like if traveling from the Italian capital city Rome.
The town is located in the Campania region and attracts visitors from all over the world for its unique geographical position.
In fact, the coastal town is nestled between high cliffs, faces the blue waters of the Tyrrhenian Sea and encompasses all the best bits of the Mediterranean vibes.
Rome to Positano
There are many ways to reach Positano from Italy's capital city, Rome.
With this article, we're going to explain how to get from Rome to Positano by train, by bus, by car and by private transfer.
Is Positano worth visiting?
Positano is one of the most stunning gems of the Amalfi Coast.
Together with Amalfi, Praiano and Ravello, here you can expect to fulfil your Italian dream of walking on cobblestoned narrow streets.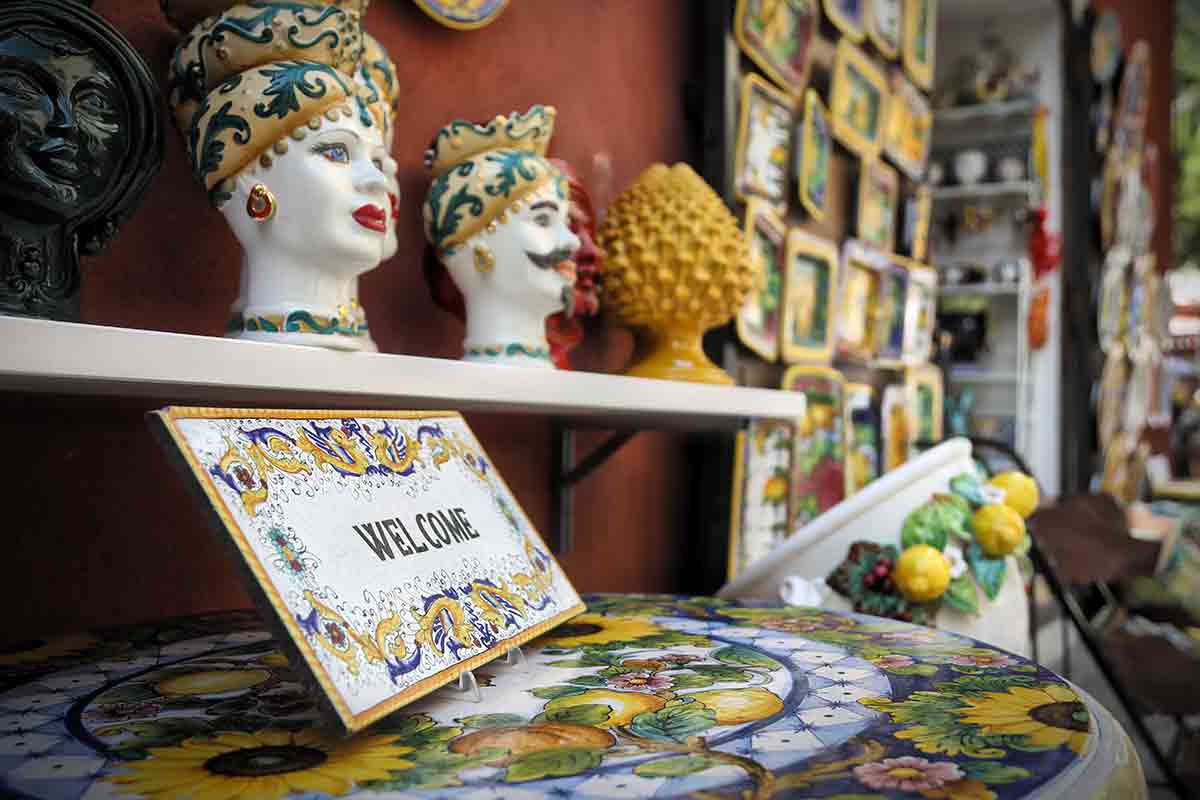 Maybe you have already imagined yourself stopping in one of the many small piazzas or staring at the beautiful churches?
Or, marveling at the ancient architecture as you enjoy the panorama from different viewpoints scattered all around its historical centre.
If you're in Rome and thinking about visiting Positano, there you have three good reasons why you should absolutely visit this town.
These are just a couple of reasons why it's worth going to Positano at least once in your life.
Also, there are many things to do such as hiking around the area or visit other towns and islands in the coast by joining a boat tour.
How far is Positano from Rome?
Positano is 273 kilometers away from Rome, and it takes more or less 3 hours to get from Naples to Positano by car.
There is no railway station in Positano, so the only way to get there is by car, or bus if you're using the public transport from Sorrento or Salerno.
The road where you'll find all the Amalfi Coast towns and villages are based is the state road 163 (which is considered a stressful coastal road).
If you're planning to visit the Amalfi Coast, then we suggest renting a car in Positano or from Sorrento. This is a great option for many visitors.
Read our itinerary on the Amalfi coast for 4 days for some inspiration.
If you're planning on only visiting Positano for the day, you can just get there by bus or even by ferry.
How to get from Rome to Positano
Now you know where Positano is and some reasons it's worth visiting, let's look at how to get from Rome to Positano by train, car and bus.
We're also recommending a day trip option, in case you decide not to deal with public transport or you don't want to drive while in Italy.
Train from Rome to Positano
As mentioned in our guide on Rome to Amalfi Coast, there are different options to consider if you want to travel from Rome to Positano by train.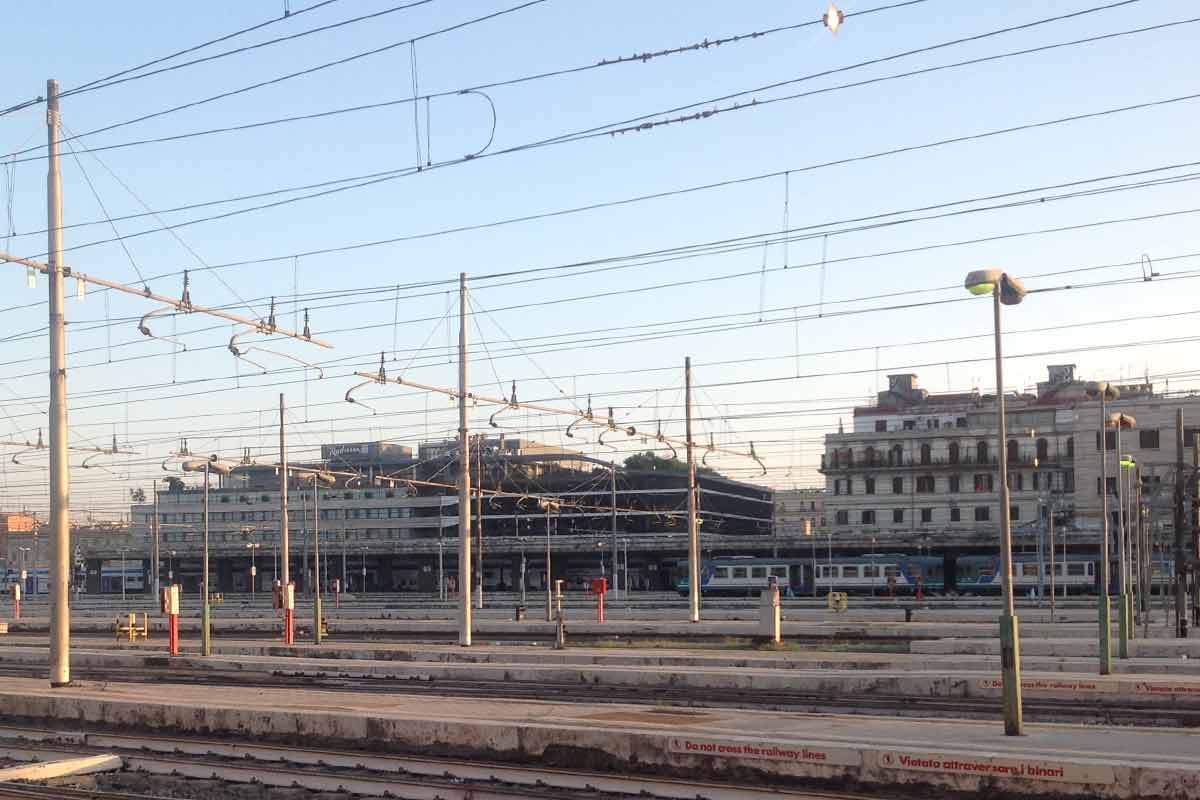 You should decide if you want to get to Naples or Salerno by train first so you either book the train ticket for one or the other city when in Rome.
Salerno is closer to Positano and there are also direct ferries connecting Positano to the city, that not available from Naples.
If you decide to travel from Roma Termini to Napoli Centrale to reach Positano, then there are two type of trains you can get to.
Depending on time available and your budget, you can choose between:
The cost of the ticket is around 25 euros and you can reserve your seat. These trains have air-conditioning whilst the regional ones… not always!
Top tip: We recommend checking the Trenitalia website for promotions. For example, during the summer there are discounts such as the promo estate frecce that help you save money but it's subject to availability.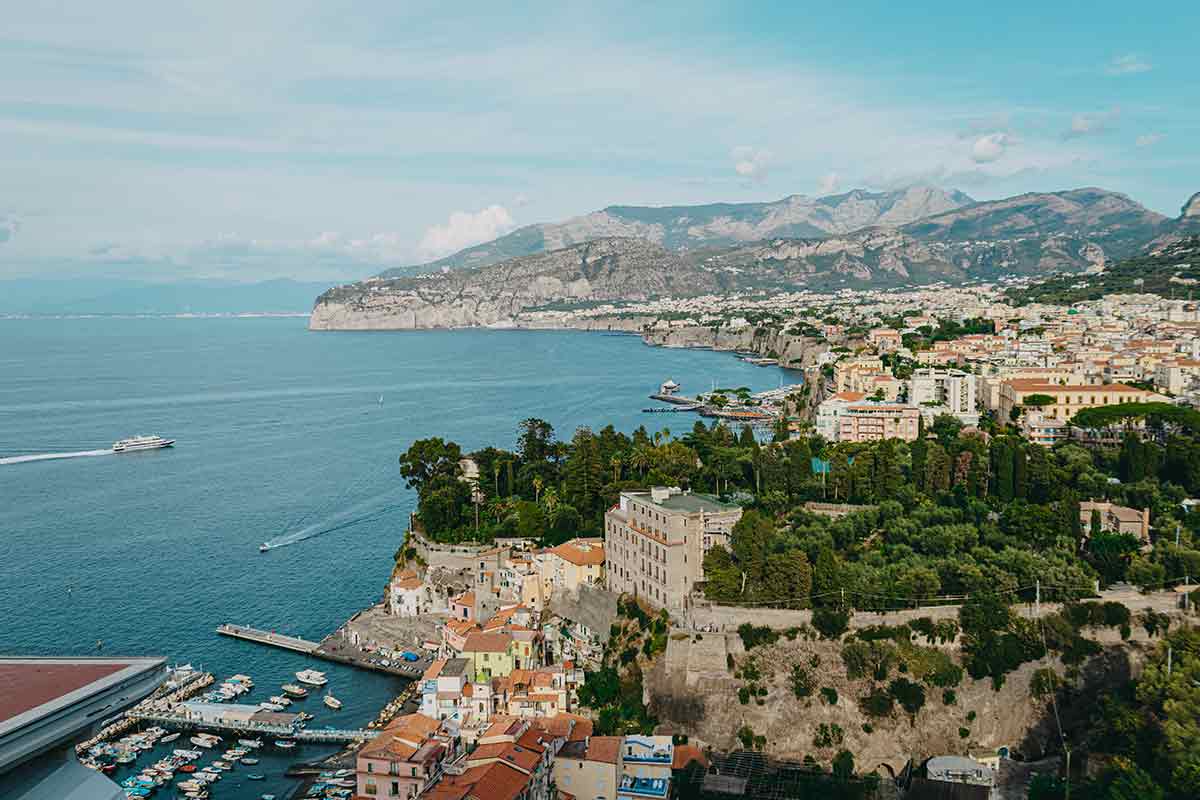 Once you get to Napoli Centrale to reach Sorrento, the town directly connected by bus to Positano, you can:
Get a Circumvesuviana train that leaves from the lower level of Napoli Centrale station, right below where the high-speed train platforms are.
This train leaves from platform 3. The Sorrento train stop is the last one and it takes more or less an hour to reach the town.
Trains leave every half an hour during the high season, from 6 am to 9 pm, and the ticket cost is 3.60 euros.
Once in Sorrento, take the SITA bus number 5070, that connects Sorrento town to the Amalfi Coast. The first coastal town where it stops is your destination: Positano.
If you decide to travel from Roma Termini to Salerno and reach Positano from this city, then you can choose between:
The cheap option of getting there by regional trains. In this case, you need to change train once, it will take 4 hours to reach Salerno from Rome and the ticket cost is around 16 euros.
The expensive but express option of getting a Frecciarossa train.
This train will take 2 hours and 10 minutes, it's a direct train and the ticket cost ranges between 24 and 29 euros, depending on the time of the day you're traveling and seat availability.
Once you're in Salerno, take the bus 5120 from the railway station and stop in Amalfi, then from Amalfi take the bus 5070 and stop at your destination: Positano.
You can check bus timetables on the SITA coach company website.
Just so you know, there's another option to Trenitalia trains and it's Italo.
This is a private-owned train company. You can find good deals and promotions on their website and book online.
Compare the two companies before getting your ticket.
Driving from Rome to Positano
Renting a car and driving from Rome to Positano is a good idea if you want to have the freedom to stop along the way and don't want to depend on transport time schedules.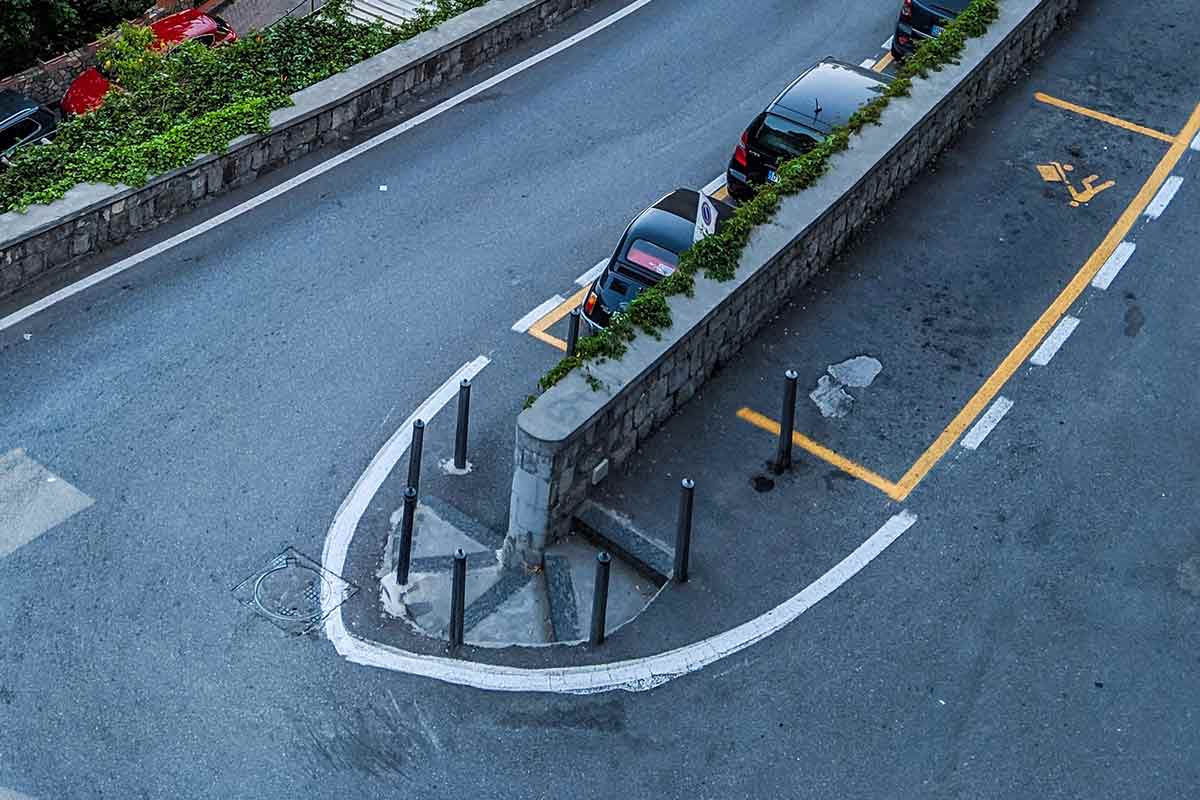 As we mentioned above, the capital city and coastal town are 273 kilometres away one from the other and it takes more or less 3 hours to get to your destination.
This with normal traffic conditions, without taking into account possible accidents or traffic jams on the road.
Just keep in mind that driving around the Amalfi Coast is not for the faint of heart. There are quite narrow streets and many hairpin bends.
Local drivers are confident when driving the streets, so if you're not used to it, take your time and getting used to (it won't take that long anyway).
If you're staying for two or more days in Positano (recommended considering the long trip to get here!), we suggest booking a hotel such as the stunning Petrea Lifestyle Suites with free parking.
There's almost zero free parking around Positano and it can be difficult to find even paid parking during the high season.
A good way to save money is to book your parking space in advance.
Bus from Rome to Positano
You can also save money by deciding to travel from Rome to Positano by bus. The best way is to get there using the Marozzi coach company.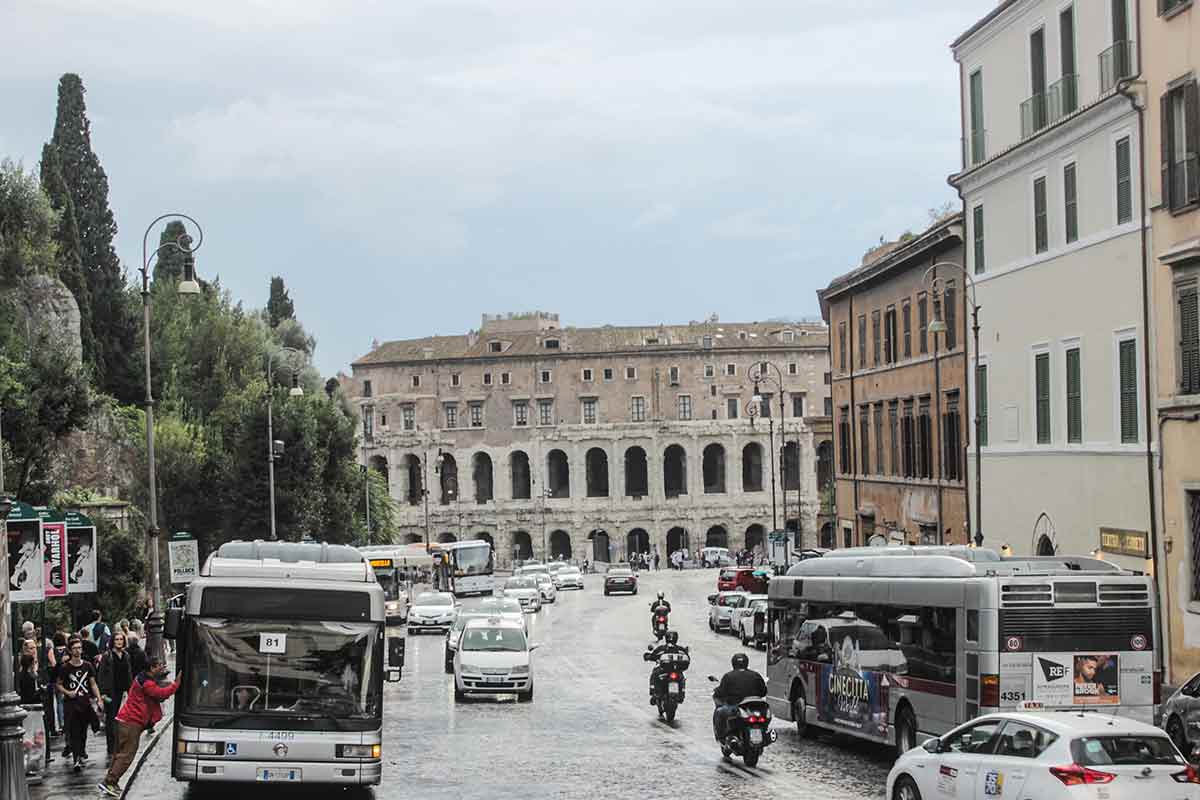 It's a 4 hours and 30 minutes journey and you can check the website for timetables and prices. The cost for a one way ticket is around 21 euros.
The bus leaves from Roma Tiburtina railway station at 7am and arrives in Positano Chiesa Nuova around 11.30am.
Another option is to get the Flixbus bus near Roma Tiburtina station and get to Naples for around 2/4 euros and from Naples get another bus to Positano.
This bus leaves from Napoli Porta Nolana or Napoli Garibaldi stations and arrives in Sorrento. Here you should take the 5070 SITA bus to the Amalfi Coast and stop in Positano.
It's possible to combine train and bus as we explained in the getting from Rome to Positano train section.
This is the most popular option and the recommended one if you think it might be better to break the journey and change transport.
Day trip from Rome to Positano
If you want to go to Positano but don't want to worry about getting to trains, buses or driving a car, then we suggest joining a day trip tour.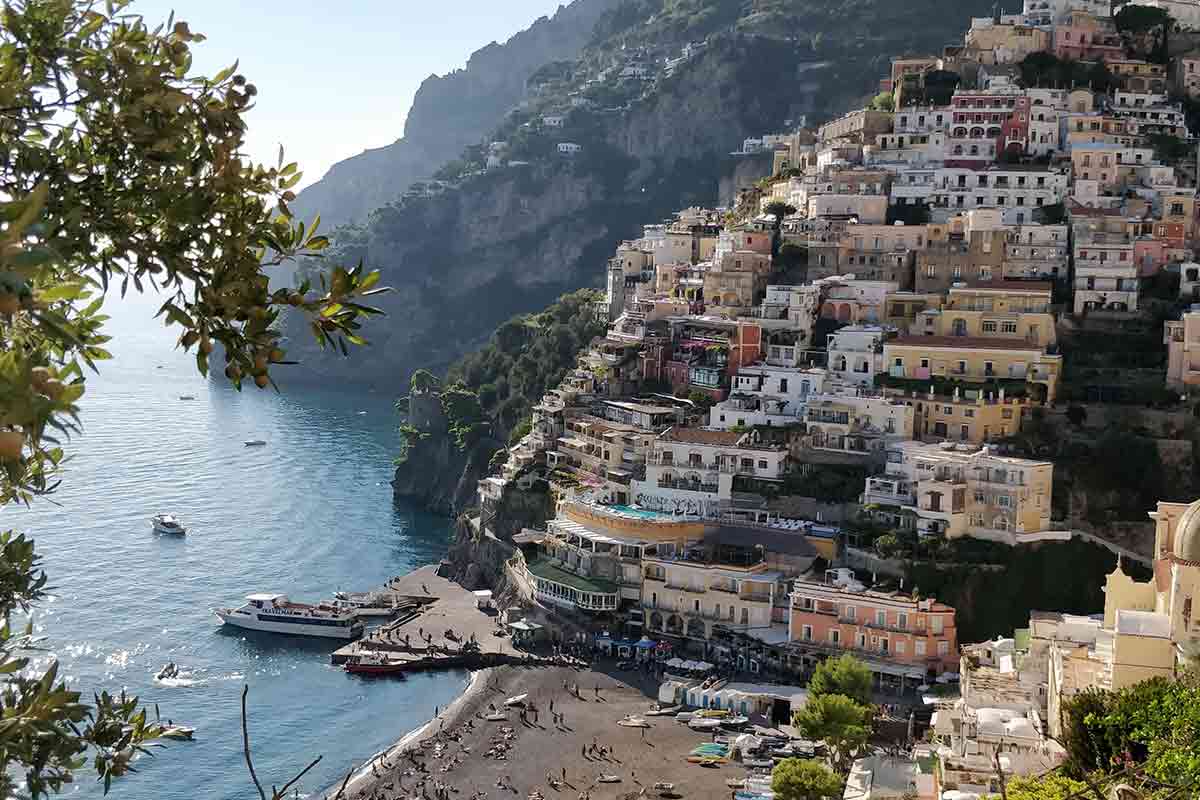 This is the best option if you want visit Positano in one day because you don't have much time available.
This Amalfi Coast and Positano day trip is not only taking you to the famous coastal destination but is also stopping in Pompeii and Amalfi.
It's a mini bus tour leaving Rome in the morning and getting back the same evening. You'll get insights about each place from a local expert.
The expert will also guide you off-the-beaten-path to discover all the best bits of these Italian gems.
Included in the price of the tour are the skip-the-line ticket and guided tour of Pompeii, the famous archeological site.
Getting from Rome to Positano
Now you should have a better idea of all the possible options you have to get from Rome to Positano.
Based on the available time, the budget and your needs, this article includes different transport options to take into consideration.
Hopefully this should help you to make an informed decision for your next trip to Positano from Rome.
If you decide to spend longer exploring the south, read this 2 weeks in Italy itinerary to see how to make the absolute most out of your stay.
This post contains affiliate links, meaning, if you click through and make a purchase or sign up for a program, we may earn a commission. This is at no additional cost to you.