Dolphin emulator is a software that enables the device it is installed on, to behave like some other device and run specifically targeted applications that were not possible to run otherwise. It is an emulator to run games from two major platforms which are GameCube and Wii. Both of these platform i.e GameCube and Wii are one of the best gaming consoles produced by Nintendo Co., Ltd. These gaming consoles offered great power to the developers at their time of release. They have some of the all-time best selling game titles like Super Smash Bros. Melee, The Legend Of Zelda and much more.
Dolphin emulator was initially available as a freeware for Windows in 2003. After its launch the much-praised emulator got a major update, it was open source and have support for the Nintendo Wii. As the popularity increased, the developers soon ported it to MacOS and Linux. Over a decade we saw how powerful mobile hardware has become, therefore Dolphin emulator extended its availability to Android platform.
How To Install Dolphin Emulator?
Dolphin Emulator is available for Windows, MacOS, Linux, and Android. You can get one suited for your machine easily. But for now, we are focusing on how to use it on a mobile platform i.e, Android.
Downloading and installing Dolphin Emulator is fairly simple and easy task. It is similar to installing any other application on your android device.
Step 1 – Open Play Store on your Android device and search "Dolphin Emulator".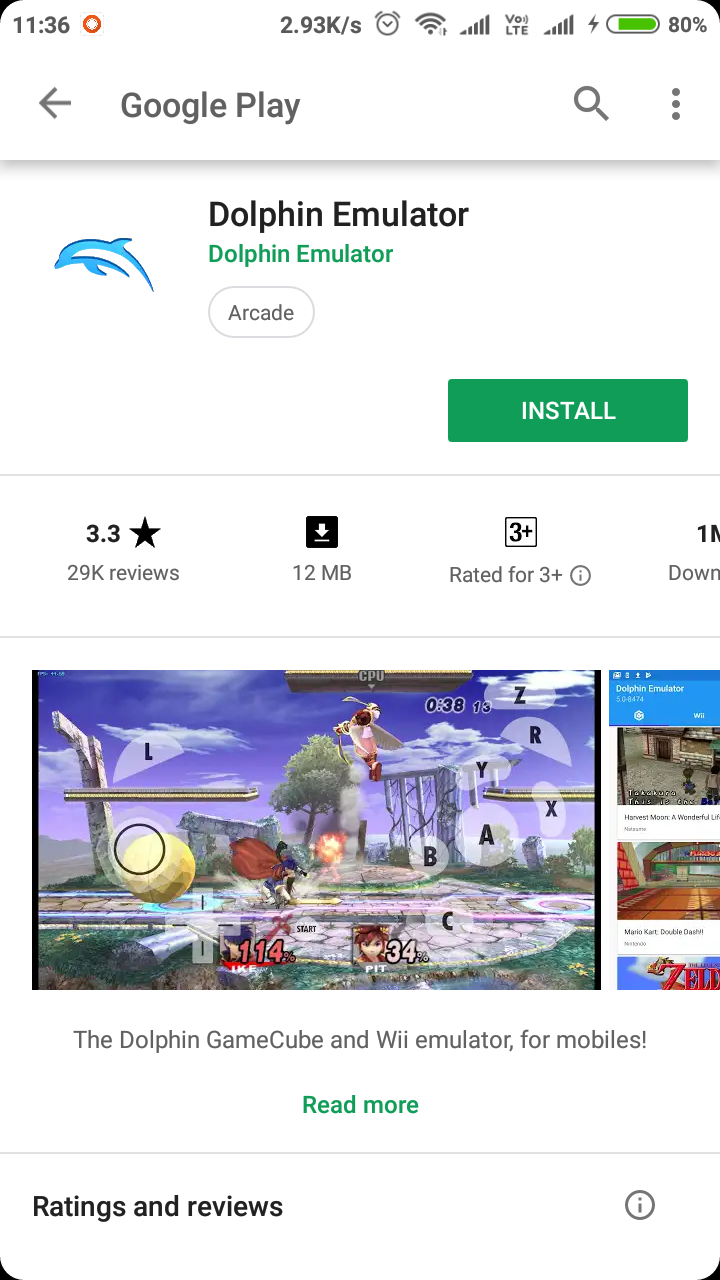 Step 2 – Click Install and download the emulator. Its size is 12.25 MB for the latest version available. Now open it and click yes to "Enable usage statistics reporting agreement".
Step 3 – Now you will notice that there is nothing but an empty library. You need to add games from Wii and GameCube. For that go to FreeRoms.com or you can google it. There are many sites which offer you free ROMs.
Also Read: 6 Best Custom ROMs for Android Smartphones
Setting Up The Game
Now that we have the Dolphin Emulator in our device and we are downloading our games we need to work on a few things. If you are unable to download Dolphin Emulator from the Play Store for some reason, get the apk from here. Install the apk and then you are good to go.
The ISO you have downloaded for the game you want to play will be in a ZIP or RAR format. You have to extract it with the help of other software. For this purpose, you can use ZArchiver or WinRAR. Both of these applications are available on Play Store. If you are facing any kind of difficulties you can download their apk from here.
Open the ZArchiver and find the ZIP/RAR file you have downloaded. When you will click on that file it will give you many options but you have to go with extract here. This will extract your game in a folder with the same name as the ZIP/RAR file which will now contain the ISO file of the game. Now that the game file is all set we need to access it inside the emulator. Remember the path of your file because you will need it to access the game from the emulator.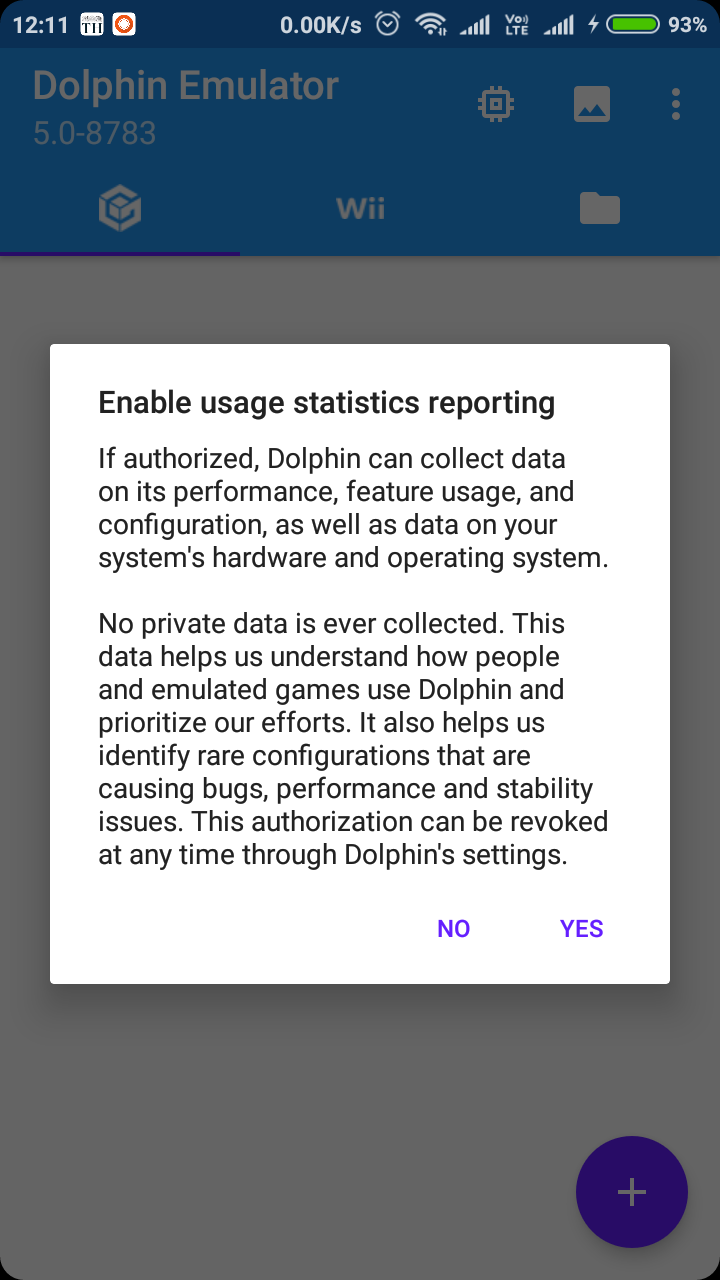 Setting Up The Emulator
When you will start the emulator it will be just an empty while screen in the library. Now you have to add the games you have downloaded and extracted. Click the plus sign on the bottom right corner and then browse the game you have extracted. When you will reach your destination you will find that the ISO file will be available and as soon as you will click it your game will run.
Wait this doesn't end here because even if you have got your game in, you still need to make some adjustment for the emulator to work correctly. When you will run your game for the first time, you will notice that the controls are not arranged properly. Also, the game will be so slow to load and process that you will not get a good frame rate. To fix this go to the settings of the emulator. There check the dual-core CPU as it will increase the performance of your games. Our Android devices are at least Quad Core which means they have four CPU cores. Many devices even have Octa-Core CPUs in them. Also look for the option Override Emulated CPU Clock Speed this will enable you to use your processor's full capabilities in running the game.
Go to input and select Input Overlay and adjust the buttons according to your preference if you are using a older version. For the new version, slide down the notification bar and you will be able to configure controls. That is pretty much everything you need to do for setting up your Dolphin Emulator.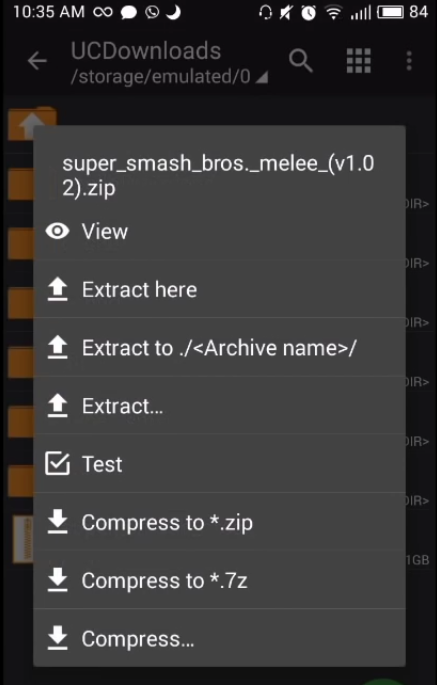 You can also configure many graphical settings available like Video Backend, Show FPS through the graphics settings. If you are a PC gamer than you must be familiar with most of the options under enhancement section like Anti-Aliasing, Anisotropic Filtering and reslolution. But if you have no idea about them don't change them, they are preset to run your game in the best way possible.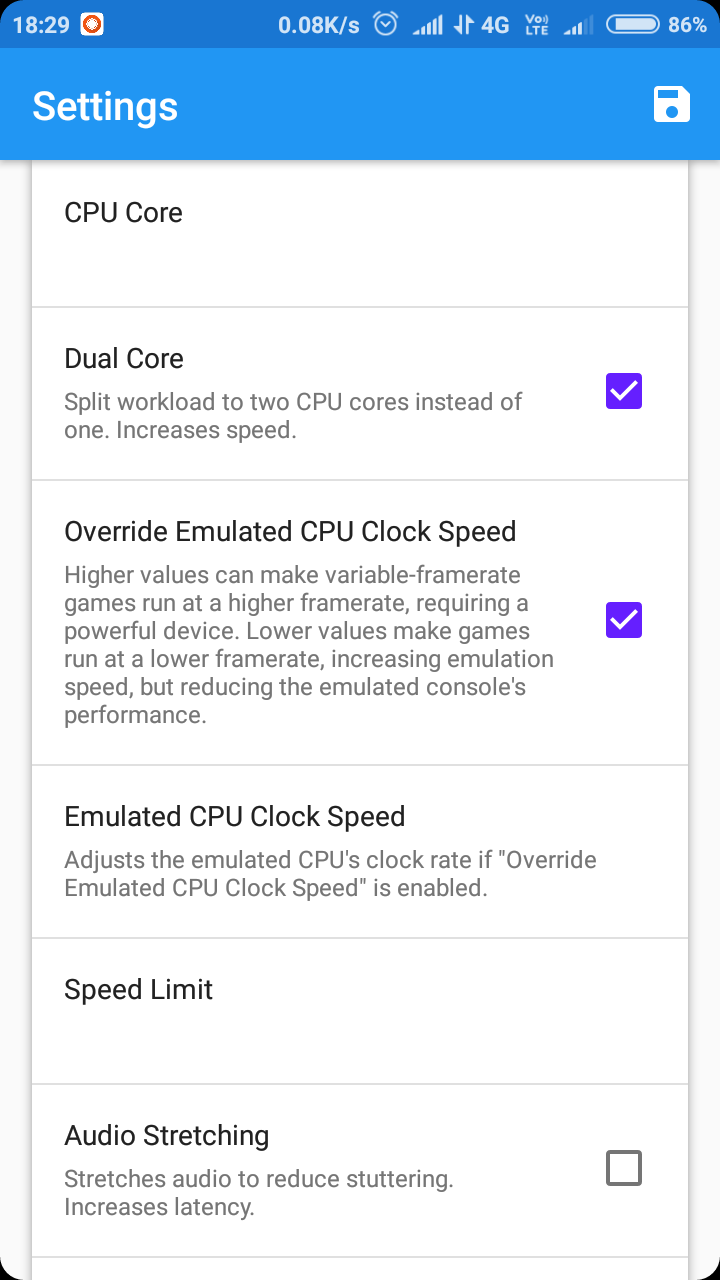 Also check out the best tool for writing essays online – Essay Helper
Things To Consider
If you are thinking of playing games on your android device using the Dolphin Emulator then go ahead with this guide. But I would also add some things that you should consider before doing so. This emulator was initially released for the Windows Operating System and got on Android after a long time. The performance this emulator delivers when running on PC as compared to the performance it gives on Android is far better. You will love its performance on PC but on Android, I doubt that. The FPS or Frames Per Second for games are not very optimal. You need to have a flagship device to at least run the game without a lag. If you are thinking of using your budget device, you will wait more and play less my friend.
The file size for every good game is beyond 1 GigaByte. Some are even 5 GigaByte in size. So you have to give a lot of space of your device to these games. Although the developers are constantly working in making the experience of the Android users better and better with every update. Dolphin Emulator continuously gets updates from the developers which means that all the bugs are getting fixed as soon as the developers are confronting them.
Final Wrap
After testing it out myself, I would say it's worth giving a try. There are thousands of games to choose from. If you own a gaming-oriented phone than you will have a blast and for those of you who are suffering from lags try it on Windows. It will sure bring some great memories back. So try it out and let us know which game was your favorite back in those days.
Also Read – 8 Best Android Emulators for Windows PC