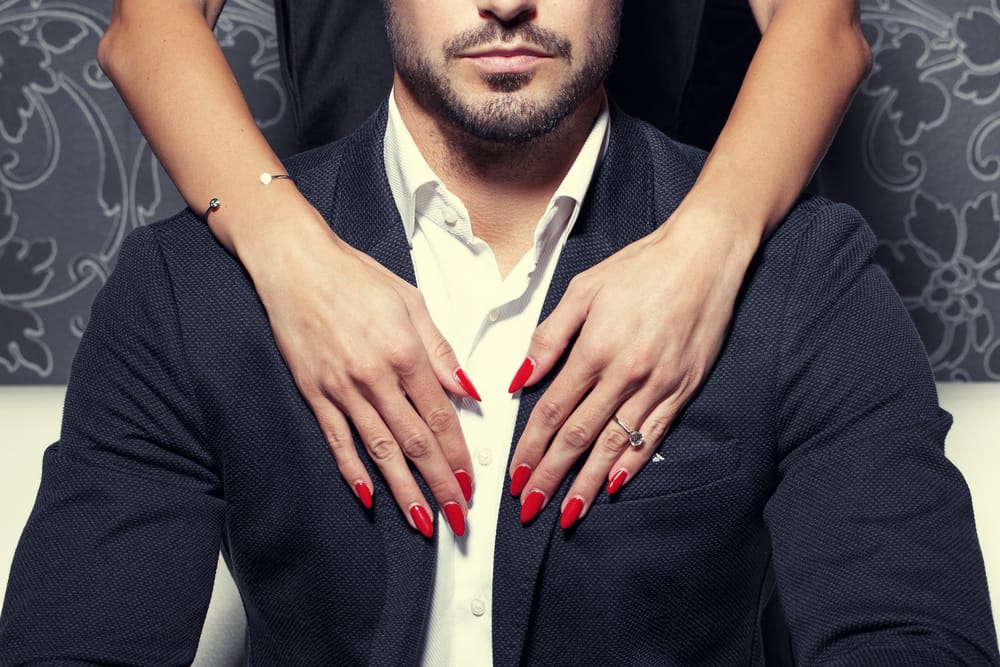 Aquarius men are known for being independent, creative, and intelligent. They are also humanitarian, and often champion causes that they believe in. If you are looking for a partner who is passionate about making a difference in the world, then an Aquarius man may be a good match for you.
While Aquarius men can be great partners, they can also be stubborn and set in their ways. If you are looking for someone open to new ideas and willing to compromise, Aquarius will not be the right partner for you.
However, if you have met a special Aquarius male and want to seduce and capture his interest, you can do so by playing some mind games with him.
You can play mind games with him by showing him your mysterious and challenging side. Wait to reveal everything about yourself, as knowing everything straight away can make you seem boring to him. Flaunt your confident, passionate, independent, creative side, and leave him asking for more.
Remember that you should never be too serious about playing mind games with someone, as you are likely to get wrapped up in the plots of your own making. Usually, when you set off to play the mind games, you can know that you are likely to fall prey to your games.
If you want to play some games with your Aquarius man just for fun and don't do it to hurt him or entrap him, keep reading to discover excellent tips!
10 Ideas on How To Play Mind Games With an Aquarius Man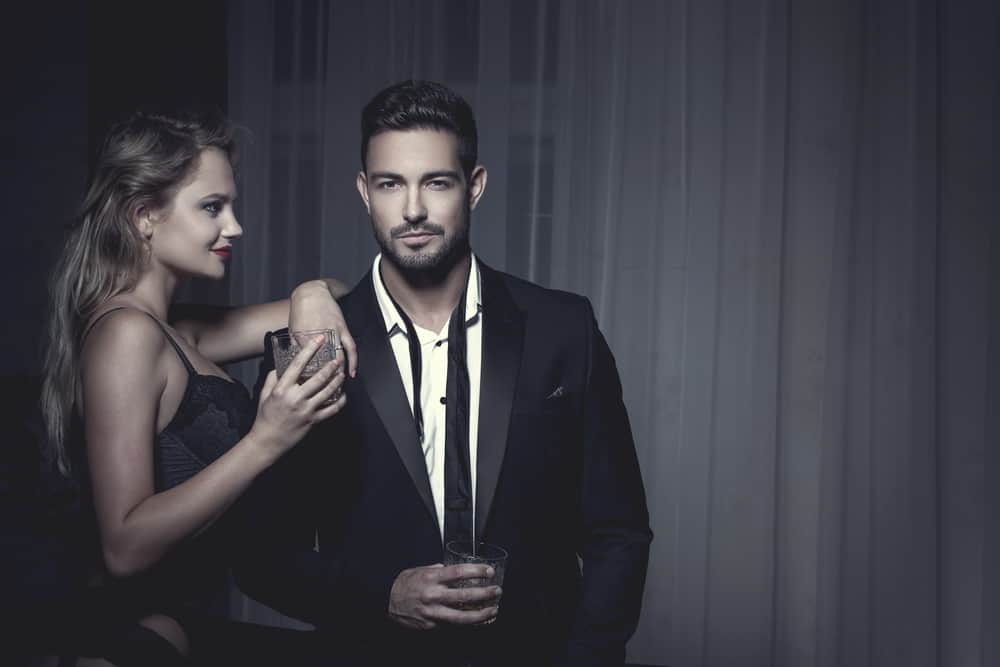 Aquarius man is usually used to clarity, so if you don't reveal what you think, you are likely to seduce him. Most women show clear signs that they are interested, and not revealing all of your cards at once is likely to keep him guessing.
Remember that you shouldn't get involved in mind games too deeply, as you are likely to get hurt yourself as a result.
1. Keep Him Guessing
Aquarius men are known for their intelligence and love of puzzles. If you want to keep his attention, don't reveal everything about yourself and keep him guessing.
Ask him questions that he doesn't expect and challenge him to think outside the box. Reveal only small bits of information about yourself and let him fill in the rest.
Don't be obvious that you're doing this intentionally; he'll be drawn to your unique perspective and intrigued by your intellect.
2. Be Mysterious
An Aquarius man loves a good mystery. He'll be drawn to you like a moth to a flame if you can be elusive and mysterious. It is never intriguing when we know everything about the person.
When the person seems multi-layered and leaves things unsaid, we might be drawn to them and desire to know more. Be careful not to play too difficult or confusing games, as he'll quickly lose interest.
Trust your intuition and listen to your gut feeling regarding what you should reveal about yourself.
3. Provoke His Need For Intellectual Stimulation
Aquarius men are always looking for new ideas and intellectual stimulation. If you can provide this for him, he'll be drawn to you like a magnet.
Share your unique insights and perspectives on the world around you and watch his interest grow. If he is your co-worker, you can share with him some insights about a controversial book you've recently read.
It will make him wonder about you and your quirky interests. It will make him think of you in his spare time and wonder what other secrets and passions you have.
4. Be Confident
An Aquarius man is attracted to confidence. If you can exude self-assurance, he'll be drawn to your strength of character. However, be careful not to come across as cocky or arrogant, as this will turn him off.
Show your confidence, and you will mesmerize him as an enigmatic, mysterious woman. Your confidence shows him that you are in control of your life, know what you want, and know where you're going and how to get there.
It can make him your Aquarius man weak in his knees, wanting to constantly be around you.
5. Be Independent
Aquarius men value independence and freedom. If you can show him that you're capable of taking care of yourself, he'll be impressed. Many women are clingy and needy.
If you show him your self-sufficient nature, it will make you stand out of the crowd and make him think of you when you are not around. He's not looking for a damsel in distress, so don't play the role of a helpless victim.
When you are independent and confident, you show him you are in charge of your life, know what you want, and have more going on than he can see on the surface. It will draw him to you and make him want to know you better.
6. Be Creative
If you show him that you have a unique perspective and approach to life, he'll be drawn to your originality and wonder where you find your inspiration.
Men are drawn to women who know what they want and are not afraid to go after it. If you express creativity in everything you do, improve your surroundings, and are creative in your projects and language, he will be mesmerized by you.
Express your ideas and passions when you are around him and watch his interest grow.
7. Be Passionate
Playing mind games doesn't mean manipulating and confusing the other person. Often the best way to play mind games is by showing them your subconscious power and not being afraid to demonstrate your passion in full force.
Most women are afraid to do this, which will help you stand out from the crowd. He'll be drawn to your intensity if you show him you're passionate about life.
Let him see your enthusiasm, and he'll be intrigued, whether it's a cause you believe in or a hobby you love.
8. Be Assertive
Many women are timid and slow when it comes to expressing their opinions. They are afraid of being judged or ridiculed and are afraid to make a mistake. You must be confident and assertive about your beliefs to stand out from the crowd.
He'll appreciate your straightforwardness if you can be direct and to the point. Sometimes the most powerful game you can play with someone is being more direct, clear, and assertive than other women in his life.
He will be mesmerized by your confidence and wonder where you get your boldness.
9. Be Challenging
If you show your Aquarius man that you're not afraid of a little competition, he'll be drawn to your boldness. He loves a good challenge, so don't be afraid to go head-to-head with him. Don't be mean, but show a little flirty challenge.
Be creative – it can be anything from suggesting a competition or a challenge for your co-workers to challenging your Aquarius man to a battle at a party. Whatever you do, don't cross any lines, and don't lose your feminine and mysterious qualities.
Embarrassing yourself is not the goal, so think things through before you suggest any challenge.
10. Be Playful
An Aquarius man is attracted to playfulness. He'll be drawn to your light-hearted nature if you show him that you enjoy having fun. He loves to laugh and have a good time, so don't be afraid to let your sense of humor shine through.
Playing mind games doesn't mean being mean to him – just throwing in a little challenge and not revealing all of your feelings and thoughts.
If you show him your light-hearted and loving side while keeping an air of mystery, you are likely to seduce your Aquarius man and make him think of you all the time.
Summary
It can be refreshing to play some mind games if you are used to playing it straight and revealing everything. However, remember that if you are serious about this Aquarius man, playing games with him for too long might backfire.
Most men don't like mind games and might think of you as manipulative. Adding a little game here and there can add intrigue and mystery to your relationship and an extra spark. However, keep things in check and don't overdo it, as it will likely backfire!