Although the console was always overshadowed by Sony first PlayStation, but there are plenty of great games born from Nintendo 3rd home gaming console – The Nintendo 64 or N64 in short. In fact, N64 was the first console to embed 4 players controller ports into its console and had been in many family room or dorm room, where people were playing their N64 favorite games 4-players. What a sweet memories that was! Now for you who has grown up and would like to bring back those sweet memories and doesn't have the N64 console anymore with you, but an iPhone, iPad or iPod Touch, here's how you can relieve back those sweet memories of yours playing N64. Oh, for new players also do welcome.
For N64 game recommendation, have a look at this: Best multiplayer Nintendo 64 games which you can play 2 player or more together at JILAXZONE.
This tutorial detailed the steps to install N64 emulator – to enable you to play N64 games on your iPhone running on latest iOS.
No jailbreak nor any forms of subscriptions is required.
This tutorial though intended for iPhone, but all the steps provided here works and applicable for iPad as well as iPod Touch.
For other interesting articles related to gaming, check it out here Delta Emulator, N64, PS2, Xbox, PS5, Nintendo Switch, other gaming, iOS, Tech or more at JILAXZONE.
If you find this article / content inside is already obsolete, do let me know by commenting on the comment section below so that I can update the article to reflect the latest process/news. Thanks.
Meet Delta Emulator – One of the best N64 Emulator for iPhone
There are few N64 emulators that run on iPhone, but Delta emulator is one of the best emulator out there that emulates N64 games perfectly. As of when this article is written, Delta emulator supports Nintendo / Famicom (in short: NES), Super Nintendo / Super Famicom (in short: SNES), Nintendo 64 (in short: N64), Game Boy (in short: GB), Game Boy Color (in short: GBC), Game Boy Advance (in short: GBA), Nintendo DS (in short: NDS). However, since Delta emulator is not released officially on the Apple App Store, installing Delta emulator on the iPhone can be a challenge to some of us. In this article, I walk you through how you can install Delta emulator on your iPhone, so that you can play N64 games (and as a bonus, other Nintendo console games I mentioned on the list as well). Although the steps written on this article seem lengthy and complicated to do, but I can assure you that they are not difficult to be done. They are lengthy because I need to ensure whoever reading it and following it, they can successfully installed it and play the games.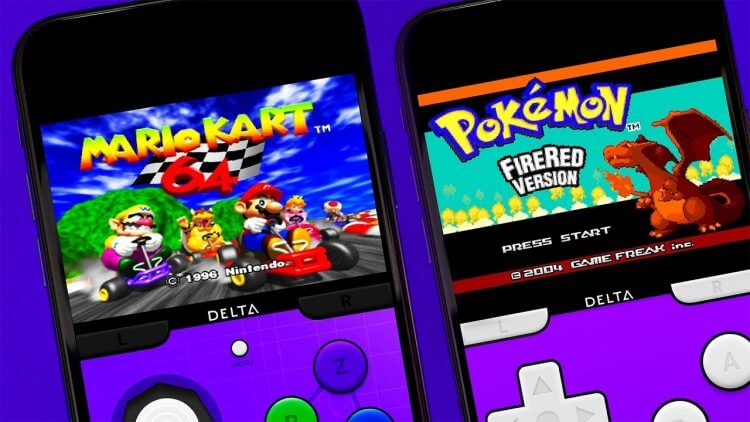 For other Delta emulator related articles (such as updating Delta to the latest version and troubleshooting issues on Delta emulator), go and find here: Other Delta Emulator topics at JILAXZONE.
Steps overview
These are the high level steps available on this article. While I fully recommend the steps to be done in sequence as shown below, but feel free to jump around to section that interest you.
1) Prerequisites: Things you need to prepare.2) Steps to install N64 Delta Emulator on latest iOS: Full detail steps to get N64 Delta Emulator installed.3) Important things to note for N64 Delta Emulator: What you can and can't do with N64 Delta Emulator.4) Controller Recommendation: Controller you can use on your iPhone.5) Other retro game emulators available on iPhone (and iPad and iPod Touch): In case you need other emulators available on iPhone and other iOS / iPadOS devices.
Prerequisites
These are the things you need to prepare to before being able to run N64 Delta Emulator and play N64 games on it. If there are certain things you don't have / don't know yet, don't worry, as part of the installation and configuration steps, all the download links and how to create / configured them are shared in details.
Steps to install N64 Delta Emulator on latest iOS
Some of the steps mentioned here you can skip them if you have done it before. In summary, here they are.
1) Install iTunes on Computer.2) Register for Apple FREE Developer Account.3) Generate App Specific Password.4) Install AltStore to Computer.5) Connect your iPhone.6) Install AltStore to iPhone.7) Install N64 Delta Emulator to iPhone.8) Run N64 Delta Emulator on iPhone.9) Transfer N64 games into N64 Delta Emulator.10) Add the games to N64 Delta Emulator.11) Start the game.
Step 1) to Step 6) Read here.
For details of step 1) to step 6) – including all download links, I have detailed and provided them here on this link: Complete guide how to sideload apps/games into iPhone/iPad without jailbreak at JILAXZONE. You need about 15-30 minutes, depends on your internet connection to complete everything – since mostly are either downloading software or registering account.
Once you have done all the first 6 steps, then continue on subsequent steps below.
Step 7) Install N64 Delta Emulator to iPhone.
With iPhone connected to your computer with AltServer running, follow these steps: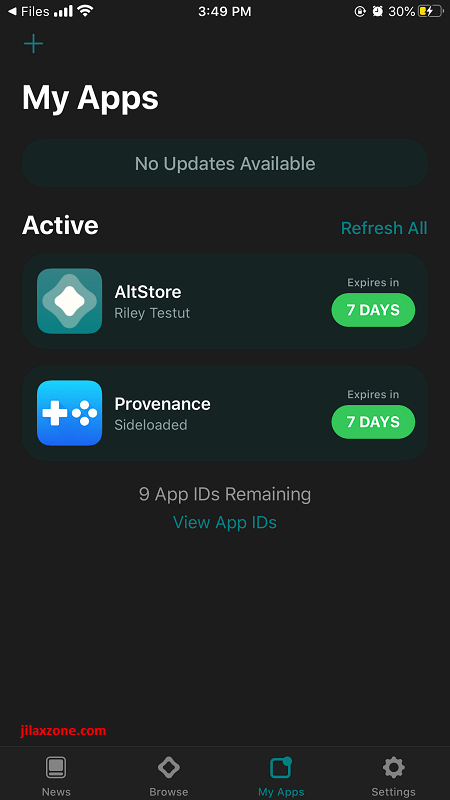 Step 7a) Run AltStore app.
Step 7b) Inside AltStore, go to Browse tab.
Step 7c) Look for "Delta" and tap on "FREE" to install Delta.
Step 7d) When prompted, key-in your Apple ID and password – this is required for code signing.
The Delta emulator should now in-progress installing to your iPhone, you just need to wait until it finished installing. Once finished installing, the "FREE" button will then change to "OPEN".
Just to be sure, you can go back to your iPhone Home screen and check whether you can see "Delta" app icon on the Home screen. If you can see "Delta" app on your Home screen, that means you have successfully installed it. Congrats! At this point, you can safely remove your iPhone from your computer.
Step 8) Run N64 Delta Emulator on iPhone.
Running N64 Delta Emulator on iPhone is as simple as tapping the "Delta" icon. If this is your first time opening Delta, you won't see any N64 games nor any other Nintendo games on it. You need to get your own games for it. See the next step.
Step 9) Transfer N64 games into N64 Delta Emulator.
The steps here are applicable to add N64 games (and other Nintendo compatible game console games) into your iPhone.
Due to legal reasons, I won't detailed here on how you can get your hands on the games but Google is your best friend to find out how you can extract your own N64 games.
Once you get your hands on N64 games (they are either in .z64 or .n64 format typically), you can use iTunes to transfer those games into your iPhone. Here's how to transfer N64 games into Delta Emulator:
Step 9a) Plug your iPhone to your Computer.
Step 9b) On your Computer, open iTunes. On iTunes screen, click on your iPhone icon located on top section to show your iPhone details.
Step 9c) On iPhone detail screen inside iTunes, on the left side of the iTunes screen, click on "File Sharing".
Step 9d) On File Sharing section, click on "Delta". Click "Add File…" to add the game. If you can't find the "Add File…" button, scroll the iTunes File Sharing screen a little bit down.
Step 9e) Locate your N64 games to add and then click on "Add".
Step 9f) Once finished transferring the game, click on "Done" button, then click on "Eject" button to safely remove your iPhone from your Computer.
Step 10) Add the games to N64 Delta Emulator.
Once the games are transferred, do the following steps to add the games into Delta Emulator:
Step 10a) On your iPhone, go to Files app.
Step 10b) Inside Files app, navigate to On my iPhone > Delta. You should see the N64 games you have transferred from previous steps.
Step 10c) For each of the N64 games you have inside the folder, tap on the N64 game file.
Step 10d) Your N64 game will be added in directly into Delta Emulator (and the Delta emulator pops-up opened). Repeat step 10c) for the rest of your N64 games.
Once done adding, you can safely close Files app.
Step 11) Start the game.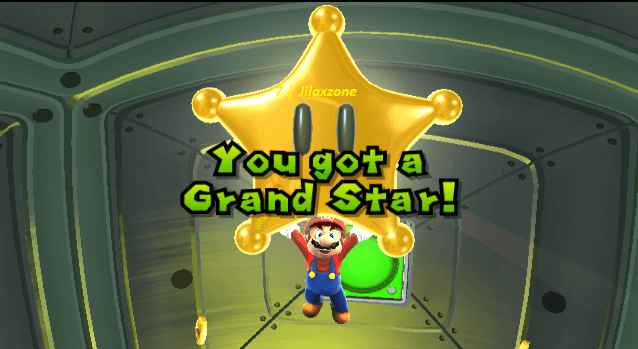 This is the moment you have been waiting for! Once you have transferred and added in your N64 game(s) into Delta Emulator, on your iPhone do the following to start the game:
Step 11a) On your iPhone Home screen, tap "Delta" app to start Delta Emulator.
Step 11b) Scroll to the left / right, to find the "N64" tab where you can see all of your N64 games you have added in. Tap on any of the game to start playing.
Enjoy the game!
Article continues below.
Popular on JILAXZONE today:
Important things to note for N64 Delta Emulator
Congratulations! Since you have come this far, I believe you should already have managed to run Delta Emulator and play the games on it. You can continue playing your favorite games on Delta Emulator on your iPhone as long as:
Delta Emulator is active in AltStore (Delta Emulator will get inactive within the next 7 days), so don't forget to refresh. Refer here to refresh when it has been expired: Steps to refresh app inside AltStore when expired at JILAXZONE.
Just in case you forgot to refresh and Delta Emulator and / or AltStore and they become expired, please do not worry. Your save games are intact. All you need to do is to re-install Altstore and refresh Delta Emulator. Refer here for detail steps: Steps to refresh app inside AltStore when expired at JILAXZONE.
In case it's not convenient for you to be reminded to keep refreshing AltStore and Delta Emulator for every 7 days or so, refer here how you can automate the process: Here's how to auto-refresh AltStore & Sideloaded app so they never expire at JILAXZONE.
Controller Recommendation
Playing retro games is always better with controller!
While you can always use the touchscreen of the iPhone to play the games, but for greater fun and enjoyment, I would recommend you to play the games with the Controller using physical buttons – so the experience is (almost) the same like the original. Just in case you need recommendation, here they are. I am personally using Nimbus and DualShock 4 to play the games.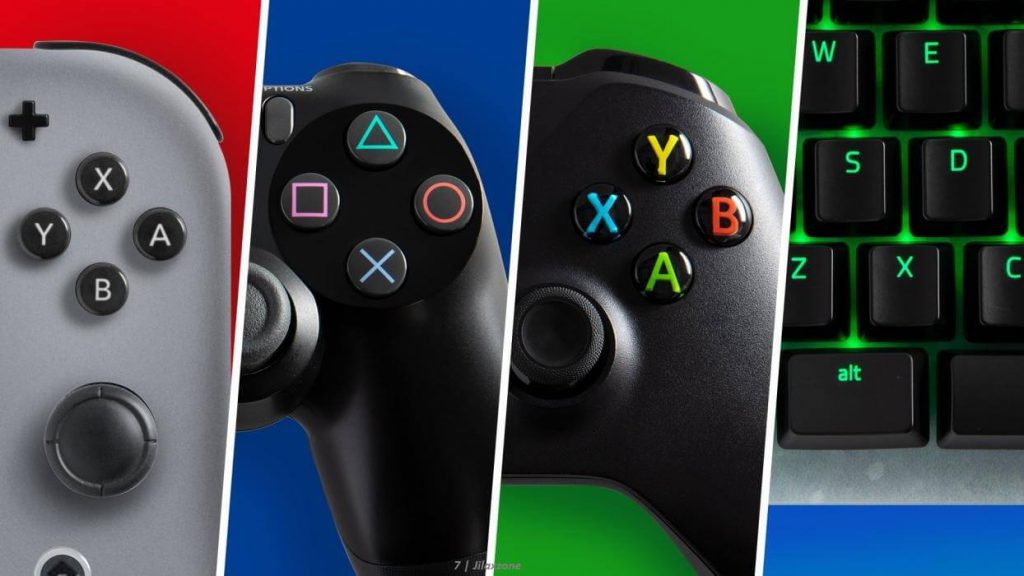 Note: If you buy anything from Amazon / AliExpress using links above, I will earn a small commission at no extra cost charged on your purchases.
Other retro game emulators available on iPhone (and iPad and iPod Touch)
These are other retro game emulators available on iPhone, none of them requires jailbreak.
Do you have anything you want me to cover on my next article? Write them down on the comment section down below.
Alternatively, find more interesting topics on JILAXZONE:
JILAXZONE – Jon's Interesting Life & Amazing eXperience ZONE.
Hi, thanks for reading my curated article. Since you are here and if you find this article is good and helping you in anyway, help me to spread the words by sharing this article to your family, friends, acquaintances so the benefits do not just stop at you, they will also get the same goodness and benefit from it.
Or if you wish, you can also buy me a coffee:
Thank you!
Live to Share. Share to Live. This blog is my life-long term project, for me to share my experiences and knowledge to the world which hopefully can be fruitful to those who read them and in the end hoping to become my life-long (passive) income.
My apologies. If you see ads appearing on this site and getting annoyed or disturb by them. As much as I want to share everything for free, unfortunately the domain and hosting used to host all these articles are not free. That's the reason I need the ads running to offset the cost. While I won't force you to see the ads, but it will be great and helpful if you are willing to turn off the ad-blocker while seeing this site.