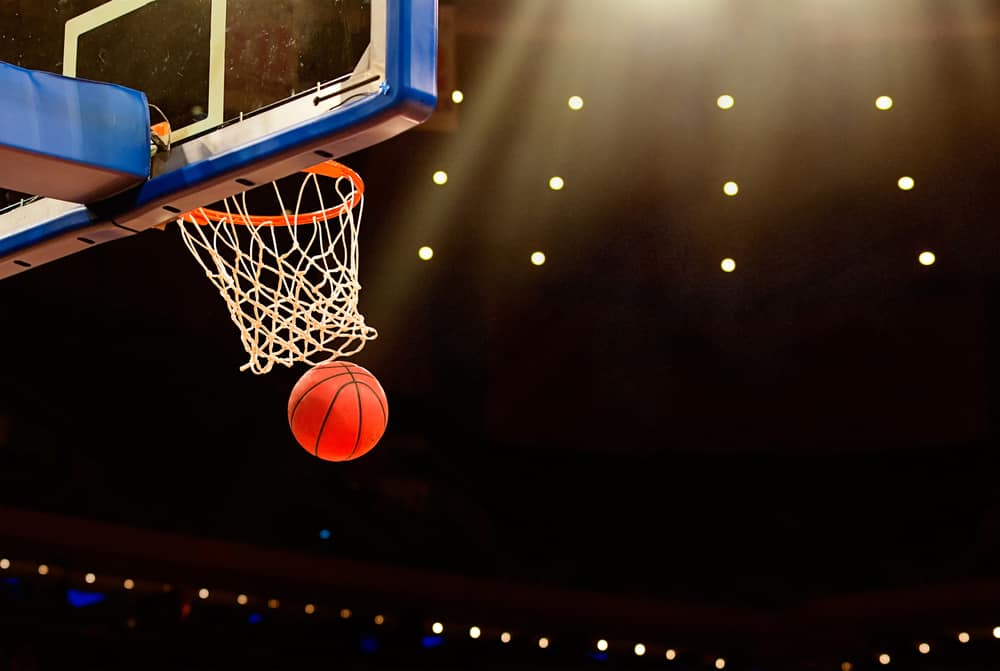 Although you can hold conversations with your friends via Facebook, these conversations can quickly become unstimulating and dry. Not unless you're good at using your words to make people laugh or make them eager to talk to you.
It's hard to keep conversations engaging and eventful. That's why we got games like basketball to play on Facebook. Facebook has plenty of instant games, including basketball.
It's a fun game of hoops and scores. You asked how you can play the game via Facebook? I'll go into the details about Facebook's basketball game and how you can play it with your friends. Grab a seat. It's about to get interesting.
Basketball on Facebook?
Yes. There is a basketball game on Facebook. And I'm not talking about the court dimensions, rules, or teams. It's an instant hoop shooting game that's super addictive. Tap the ball, slide your thumb or finger and aim a shot. One netted shot equals a score.
The basketball game comes as Basketball FRVR. You can play it on any device that supports Facebook. Also, you can play all day long if you wish. On top of that, FRVR designed the game to be interactive. The game also has straightforward controls and attractive graphics. It's simple but fun.
If you press the Menu Icon, you'll see different options and features. You can
Change your ball if you have enough coins.
Share your score.
Add sound and music effects by toggling on the sound effects or music buttons.
You can also save your progress.
How To Open Basketball Game on Facebook
Method #1: Manual
You can access the basketball game through the Menu Icon. Here is how to do it:
Launch your Facebook app and go to the Menu Icon.
Find the Gaming option and click on it. Gaming videos, instant games, and streams will come onto the screen.
Tap "Play" to display all instant games.
Scroll down until you find "Basketball FRVR" and tap "Play."
Method #2: Search
Go to the Menu Icon.
Tap Gaming. The option unleashes a new screen with different gaming options. A Search Icon is in the top right corner of your screen. Click on it to get the search bar.
Type "Basketball" on the search bar.
You see a bunch of options. Select "Basketball FRVR."
Click the "Play" button to initiate the game.
You can also play against your friends. Share the game with your friends and compare your scores.
How To Play the Game
You need to aim and hit the basket as many times as possible. The basket's direction will keep changing to keep the game interesting. So, how do you get around your shoots and hoops?
It's easier playing the game on your phone than on a PC.
On a Phone
Put your thumb or index finger on the ball and slide it up. Try to aim the basket. Every direct shoot through the basket gives you 3 points.
If the ball hits or lingers on the rim before dropping into the basket, you get 2 points. If a coin pops up, try to shoot through the basket to get more coins.
On a PC
Is the game simple? Try playing on your PC. If it's a touch screen, slide up the balls using your thumb or index finger.
It'll be challenging if you're using a mouse to score points. Place the pointer on the ball, right-click, hold it down and move the pointer upwards to shoot your ball.
It has simple mechanics, but it's hard to get high scores.
How To Get High Scores
The Swipe
The key to getting more scores lies in your swipes. As you've noticed, the basket will start to move after a few scores. Use different techniques to swipe in straight. Also, you'll observe that it's easier to hit the net if you're using your right index finger than the thumb.
Use the Coins
Shoot the ball while aiming the coins. You can get new balls or customize your balls. Although the balls will not affect the game, they will make it more interesting.
Three-pointers Translate to More Scores
The first three-pointers will fetch you three scores. If you keep hitting consecutive three-pointers, the three scores will keep tripling. Use short and long strokes to score more three-pointers.
Wrapping Up
Facebook's basketball is a simple and fun game you can play if you're bored. You only need to launch your app and press the play button. Or, invite your friends to make it fun.
Take the chance to practice your shots. With correct techniques, learning to use your right index finger, and careful observation, you'll have fun shooting some hoops on Facebook.